Climate Vulnerable Forum calls for immediate steps to higher ambition emission contributions (INDC/NDCs) at Bonn UN Climate Talks
The Chair of the Climate Vulnerable Forum, Philippines, called on all 195 parties to the UN Climate Convention to already begin work on updated, more stringent emission control plans at the UN Climate Change Conference which opened on Monday in Bonn, Germany.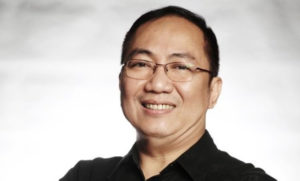 Secretary Emmanuel M. De Guzman of the Climate Change Commission of the Philippines, the Climate Vulnerable Forum Chair, highlighted the shortfall of existing government contributions (or INDCs/NDCs) to reduce emissions under the new Paris Agreement reached in December 2015, which he said "translates to 3 degrees of global warming, double our long-term goal."
"The Paris Agreement's long-term goal of 'well below' 2 degrees Celsius cannot and should not mean 1.9 degrees or 1.8 or 1.7 degrees Celsius," De Guzman said. "Our goal is 1.5 degrees Celsius, and we are all bound to pursue actions to achieve this."
De Guzman called for urgent follow-up to "live up to the ambitions we have set for ourselves in international law" while highlighting the leadership of vulnerable countries with the Philippines' first commitment under the Paris Agreement representing a 70% reduction in expected emissions by 2030.
Secretary de Guzman added: "There are limits to what vulnerable countries can achieve", while calling on all parties to take action in the areas of finance, capacity building and technology "to stimulate global action and greater ambition."
De Guzman reiterated the Forum's call for realising the balance between adaptation and mitigation in international climate change finance in order to "save lives." He called for a review of financial flows in order to achieve the 1.5-degrees goal, in addition to efficient finance delivery through UN Climate Convention finance mechanisms, including the Green Climate Fund and the Global Environment Facility.
The UN Climate Change Conference at Bonn which opened on 16 May is the principal round of climate talks between the landmark December 2015 UN Conference at Paris (COP21) and the next Conference of the Parties to the UN Climate Convention taking place at Marrakech, Morocco (COP22) in November 2016.