The Federal Government has been called upon to put in place an all-encompassing law to regulate the environment and also address issues that may arise from its breach.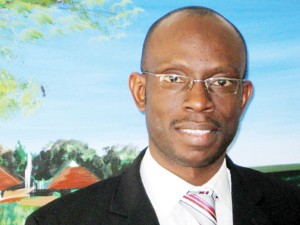 Head of Department, Akinola Aguda Postgraduate School, Nigerian Institute of Advanced Legal Studies, University of Lagos, Professor Olanrewaju Fagbohun, made the submission at an inaugural lecture he delivered. It is titled: "Mounful Remedies, Endless Conflicts and Inconsistencies in Nigeria's Quest for Environmental Governance: Rethinking  the Legal Possibilities for Sustainability."
Fagbohun said the lack of adequate and necessary legislations on issues related to the environment is responsible for poor coordination of government agencies in tackling environmental problems as such deficiency lead to overlapping and conflicting roles by different government agencies.
He added that make-shift approach coupled with shortcomings in legislation and overlapping functions of the different agencies saddled with environmental issues in the country are responsible for the haphazard way the organisations carry out their  work. He cited the issue of who should control the erection of  telecommunication masts, which has pitched Nigeria Communication Commission (NCC), the National Environmental Standard  Regulatory  Enforcement Agency (NESRA), Urban Furniture Regulatory Unit (UFRU), and several other state environmental agencies against one another.
The erudite scholar added that, in order to build a robust legal framework for environmental management, all the stakeholders should have an input in such a law, adding that the piecemeal approach to environmental hazards in the country cannot adequately provide the required remedy.
The Research Professor of Law with bias for Environmental Law said that there is little the judiciary could do in addressing injustice arising from environmental issues once the law is inadequate to take care of the sector.
He clamoured a wholesome contribution and commitment of all the three arms of government (Administrative, Legislative and Judicial remedies) to environmental issues as the only solution to the ever increasing threat the damage to the environment poses to human existence.