The Lagos-based Nigerian Conservation Foundation (NCF) has opened a policy and campaign office in the nation's capital, Abuja, to ensure that environmental and conservation issues are effectively positioned within the context of high level national development strategies.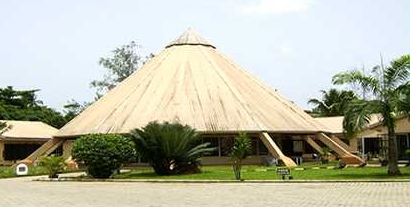 The office is supported by the Royal Society for the Protection of Birds (RSPB), and will engage key stakeholders in the environment sector; government institutions, multilateral and bilateral agencies, local and international non-governmental organisations to ensure that relevant global environmental policies are effected as necessary through Nigeria's own strategies and legal instruments.
The NCF Policy Office will also drive the Foundation's policy and advocacy strategy of mainstreaming biodiversity conservation policies into development programmes, campaigning for the conservation of endangered species in Nigeria such as the forest elephant, vultures, migratory landbirds and conservation of the last vestiges of forests in the country.
Adeniyi Karunwi, the NCF Director-General, observed that the group needs to enable society understand the basis of its existence and garner society's interest in its activities.
In a statement, he disclosed: "NCF has made tremendous contributions to policy reforms and advocacy on environmental issues in Nigeria. At various times, the Foundation has been involved in several policy interventions on biodiversity. It led the preparation of the Nigerian Conservation Strategy and advocated actions for signing into law the Endangered Species Act. The Foundation also played a prominent role in the establishment of the Nigerian National Parks Service and the defunct Federal Environmental Protection Agency, among others."
Stephen Mufutau Awoyemi, Conservation Policy and Campaign Officer and Head of the NCF Abuja office, stated: "Nigeria more than ever before in its history is faced with threatened ecosystems from globalisation and unsustainable practices in resource extraction, industrial agricultural expansion, coastal environmental degradation and damaging of biodiversity. For many years, NCF has championed policy and advocacy against these threats, with the main thrust from its headquarters in Lagos. It becomes very important now to move closer to the policy makers and other stakeholders in the Federal Capital Territory to drive the environmental agenda as Nigeria gears up towards its 2020 vision."