The Nigeria Conservation Foundation (NCF) says it is working with government agencies to formulate policies to promote wildlife.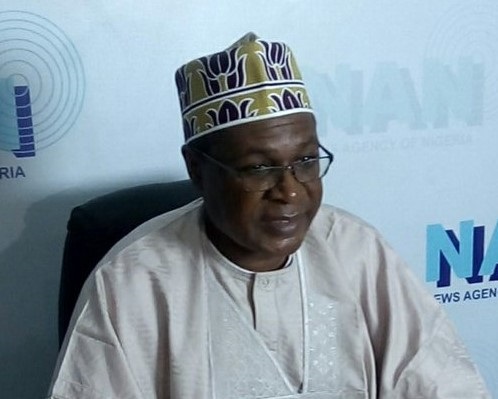 Mallam Mohammed Boyi, the Senior Conservation Manager and Head Abuja Office told the News Agency of Nigeria (NAN) on Tuesday, March 5, 2019 in Abuja.
Boyi said that the foundation was working to see Nigerians prosper, while living in harmony with nature.
"In an effort to achieve this, NCF is collaborating and lobbying various relevant government agencies to come up with policies that will promote wildlife conservation in the country.
"Sensitising and educating the local communities on the values associated with wildlife resources and the need to conserve them.''
Boyi said that the foundation had also established projects in different parts of the country to specifically address the challenges and threats facing wildlife conservation.
"These challenges include illegal poaching, logging of trees, poisoning of water bodies.''
He said that for wildlife to be properly conserved there was need for all and sundry to work together toward achieving a common goal.
"We are looking inward to come up with new approach and strategy of engaging with stakeholders in this in re-greening the nation.
"We are currently working with stakeholders in each state of Nigeria to establish a group that will serve as our ambassador and promote and spread conservation messages.
"NCF has already established this kind of group in Gombe, Jigawa, Kaduna, Kano, Sokoto and Yobe states in the northern part of Nigeria.''
Boyi said that the foundation intended to do more but for lack of funding slowing down its operations.
"Funding is our challenge, but we are working hard to mobilise resources that can be used and committed to this important course.''
He said that the foundation was also working with West African region to publicise its biodiversity conservation to draw global attention.
"West Africa has to prioritise and publicise its own biodiversity and challenges, so we get world attention and the necessary support.
"We have very rich biodiversity in this sub-region, and we have challenges in biodiversity as they have in other region. Why is ours not getting gaining as much attention?'' he queried.
"We are also looking at increased coastal resilience to climate change and reduced forest degradation and biodiversity loss.
"How can we do all that if we don't partner and don't have policy from government to pull through, then we don't get anything.
"So, the overall goal is to improve conservation, climate resilience, and promote low emission development across West Africa,'' Boyi said.
By Ebere Agozie