The Nigerian Conservation Foundation (NCF), an environmental NGO dedicated to nature conservation and biodiversity resource management, joins the global community to commemorate World Environment Day (WED) 2021 with the theme: "Ecosystem Restoration."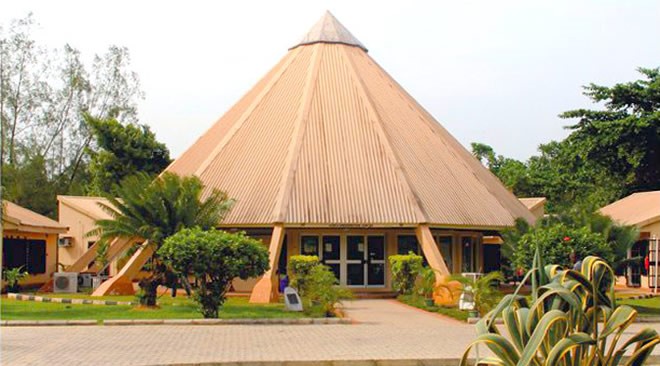 NCF has lined up key activities promoting restoration of the ecosystem across the nation, as this year's theme is in line with the goals of Green Recovery Nigeria (GRN) Initiative of NCF.
The highpoint of the NCF weeklong activities for WED 2021 is a hybrid event on Thursday, June 10, 2021 at its National Headquarters in Lekki, Lagos. According to the NCF, the event, held with strict compliance to all COVID-19 safety protocols, would be followed up by setting up school gardens and fruit tree orchards in 20 selected schools across different locations within Lagos State.
"School grounds cannot be neglected as climate change impact is being felt allover Nigeria, trees will provide much needed shade and cooling, creating more pleasant environment for the children to play. Moreover, trees absorb carbondioxide from the air to grow, having trees will reduce the high rate of carbondioxide that heats up the atmosphere," Oladapo Soneye, the NCF Head Communications, said in a statement.
According to him, planting trees on school grounds provide fencing and fruit for school children and teachers, adding that trees planted on school grounds also provide opportunities for environmental education, getting young children thinking about environmental conservation early.
Soneye disclosed that, at Finima, Bonny Island, Rivers State, community sensitisation meetings would open the event, as NCF will be planting 400 coconut seedlings along the seashore to provide protection for the riverbank. Beach clean-up exercise would also be engaged.
At Calabar, Cross River State, NCF in collaboration with the Department of Environmental Education, University of Calabar, and selected secondary schools from Calabar Metropolis as well as other civil society groups will commemorate the event within the university environment. Activities to be carried out include tree planting, a short walk for nature, clean up exercise and an outdoor talk on the theme of the event.
He added: "Ecosystem restoration means assisting in the recovery of ecosystem that has been degraded or destroyed, as well as conserving the ecosystem that is still intact. Healthier ecosystem, with richer biodiversity, yield greater benefits such as more fertile soils, nature nurturing humans etc.
"Anyone can be part of this by actively planting a tree or by helping to remove pressure on nature so that nature can recover on its own. It is not an easy task to return an ecosystem to its original state, but it is a desirable and necessary urgent action to be taken.
"Over the past four decades, NCF has been in the fore of securing a better future for nature conservation and sustainable livelihoods for people and wildlife resources in Nigeria. Myriads of projects have been initiated to achieve this. The Green Recovery Nigeria (GRN) is one of such initiatives, borne out of the dire need to retain a significant proportion of Nigeria's landmass under forest. For instance, a total of 1,713,750 was planted in the 2020 planting season."