As part of efforts to improve capacity of its staff to regulate the application of modern biotechnology in the country, the National Biosafety Management Agency (NBMA), on Wednesday, September 6, 2017 began a three-day risk assessment and risk management training for scientific officers of the Agency.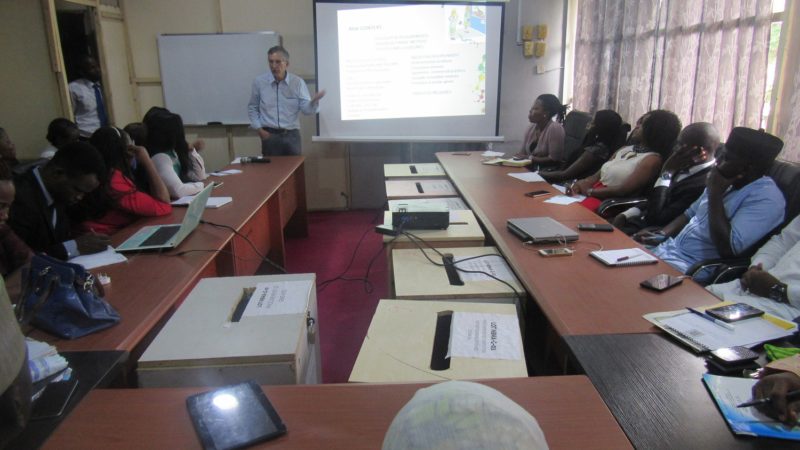 NBMA Director General/CEO, Dr Rufus Ebegba, while opening the training in Abuja, said that the Agency views training and retraining, especially in the revolving field of biosciences, as a crucial step in the regulation of the modern biotechnology in the country.
He noted that modern biotechnology is a new area of science in Nigeria and that regulating it requires that officers of the NBMA should be very competent and up to date in the execution of the Agency's mandate.
Dr Ebegba said although Nigeria has some of the most competent and knowledgeable officers on issues of biosafety on the continent, the need for training and retraining of these staff cannot be over emphasised.
He said the training would enlighten the officers on the major techniques applied in the Agency. "They will be trained on risk assessment, risk management, hazards management and a whole new methodology in modern biotechnology application," he submitted.
The training facilitator, Dr Paul Keese, said that the evolution of science requires regulators of critical sectors such as modern biotechnology, to constantly refresh their memories and to ensure that their activities are in tune with current trends in the sector.
Dr Paul, who is a former Australian gene regulator and now works with the International Centre for Genetic Engineering and Biotechnology (ICGEB), said the training would build the capacity of scientific officers of the Agency on how to handle issues of risk context, risk identification, and risk evaluation.