The National Biosafety Management Agency (NBMA) on Wednesday, November 21, 2017, signed a Memorandum of Understanding (MoU) with the National Agency for Food and Drugs Administration and Control (NAFDAC) in the bid to ensure proper regulation of genetically modified (GM) foods in Nigeria.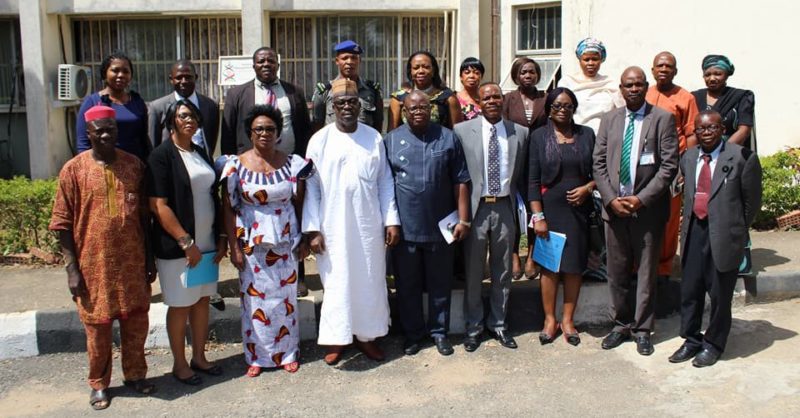 The Director General/CEO of NBMA, Dr. Rufus Ebegba, while addressing the team from the NAFDAC, emphasised the need for both agencies to work together for the good of Nigerians.
Dr. Ebegba stated that the MoU signing was necessary as the agency had previously signed MoUs with other sister agencies like Nigeria Agricultural Quarantine Service (NAQS) and National Seed Council (NaSC) and is set to sign more memoranda with other line agencies to ensure the safe practice of modern biotechnology and use of its products.
He said, "NAFDAC is a major stakeholder in biosafety as the NBMA Act 2015 specifically states that NAFDAC will also be involved in the certification of GM foods. In view of this, the agency has been working tirelessly for several months to get this memorandum signed and it is a thing of joy to sign this today."
Dr. Ebegba stressed how germane the role of NAFDAC is in the food safety system of Nigeria. He further stated that, recently, the agency was alerted of imported GM maize and a team of biosafety officers was sent to take sample for analyses. After confirmation that the maize was genetically modified, NBMA took the most responsive action by repatriating the shipment.
In his remarks the Director General, NAFDAC, represented by Prof. Samson Adebayo, Director PRS, stated that NAFDAC is ready to collaborate with NBMA to ensure GM products in the country are safe for consumption by Nigerians.
Prof. Adebayo expressed gratitude for the initiative to draft and sign an MoU by both agencies and assured that there would be adequate collaboration between NAFDAC and NBMA for proper regulation of GM foods in the country.