The National Biotechnology Development Agency (NABDA) has said that Biotech Cotton (Bt cotton) will impact Nigeria's economy by increasing the growth of Nigeria's Gross Domestic Product (GDP).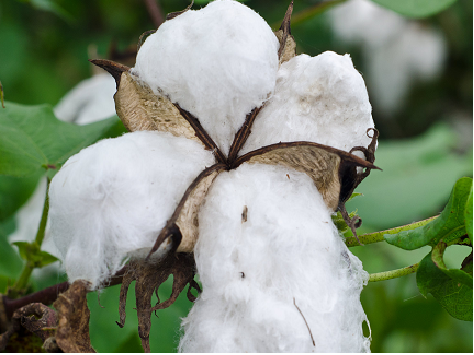 Dr Rose Gidado, the Deputy Director, NABDA, told the News Agency of Nigeria (NAN) on Wednesday, September 11, 2019 in Abuja that the agency had started deploying technology to develop Bt cotton in the country rapidly.
She said that the agency had emphasised deployment of technology in its biotechnology research from inception and Bt cotton was one of its research developments.
"Bt cotton came in very handy because of some basic advantages and one of them is that it is not a direct food crop but an industrial product,'' she said.
She said that Bt cotton was the secret behind China's ability to produce enough textiles to clothe its population of over 1.6 billion people.
"They are also able to dump textile materials, not only in Nigeria, but also all over Africa and their secret is Bt cotton,'' Gidado said.
The NABDA boss mentioned India, Argentina, Brazil and other countries who had adopted the technology to better the livelihood of their people and the economy of their country.
Gidado, also the Country Coordinator of Open Forum on Agricultural Biotechnology (OFAB), Nigeria chapter, said that biotech cotton would revamp moribund textile industries in Nigeria.
Listing the economic benefits of Bt cotton further, she said that it would cause a 24 per cent increase in cotton yield per acre.
"This is possible due to reduced pest damage and a 50 per cent gain in cotton profit among smallholders.
"Jobs will be created, wealth generated, the ginneries reactivated, and Nigeria will be able to export cotton to other countries of the world as well as become a global trade player,'' she said.
Gidado gave assurance that Nigerian farmers who would be involved in Bt cotton business would be empowered to enjoy increased productivity.
"There will be high yield of cotton seeds, improved protection from insects, pests and diseases as well as increase in tolerance to heat, drought and other environmental stress,'' the NABDA boss said.
According to her, Bt cotton ensures early maturation, reduction in pesticides use by 37 per cent.
She said this was beneficial in terms of cost as there would be reduction in sprays from 10 to two sprays only.
Highlighting the consumer benefits of Bt cotton, she said there would be extra income for the family, healthier oil, increased protein as well as good textile materials.
She added that Bt cotton helped to reduce agriculture's negative impact on land, conserved soil and energy, reduced greenhouse gases, thereby mitigating the effects of global warming.
"Bt cotton is environment-friendly as it also minimises use of toxic herbicides, conserves soil fertility and natural resources.
"Textile industry will also benefit in terms of quality raw materials from Bt cotton because there will be good quality lint, fibre strength and colour as well as availability of raw materials,'' Gidado said.
By Sylvester Thompson