The Bangkok Metropolitan Administration (BMA) in Thailand has announced it will organise Bangkok Car Free Day 2019 to reduce traffic congestion, pollution and save energy on Sept. 22.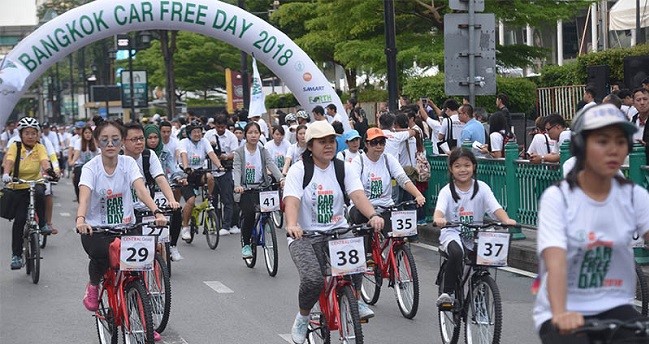 Deputy Bangkok Governor, Sakoltee Phattiyakul, told a news conference on Wednesday, September 11, 2019 in the city that the event would coincide with the World Car Free Day.
Sakoltee said the events are held in many countries to encourage motorists to give up their cars for a day and to use public transportation.
He added that it was essential that the BMA holds a car free day as Bangkok faces severe traffic problems.
The City Hall has mapped out traffic and transportation planning to serve the high number of commuters in the capital, Sakoltee said.
He said many big cities around the world have developed transportation system and successfully solve traffic woes.
Other than urging residents in Bangkok to use public transportation over personal cars, the BMA encourages people to ride bicycles. BMA hopes that the Bangkok Car Free Day campaign will see some motorists to change their travel mode choice to reduce the use of fuel and to decrease the impact of global warming.