The herbicide glyphosate, the main ingredient in Monsanto's weed killer Roundup, will be classified by California as a carcinogen, "known to the state to cause cancer." The state's Office of Environmental Health Hazard Assessment reported the news on Monday, June 26, 2017 although it will officially take effect July 7.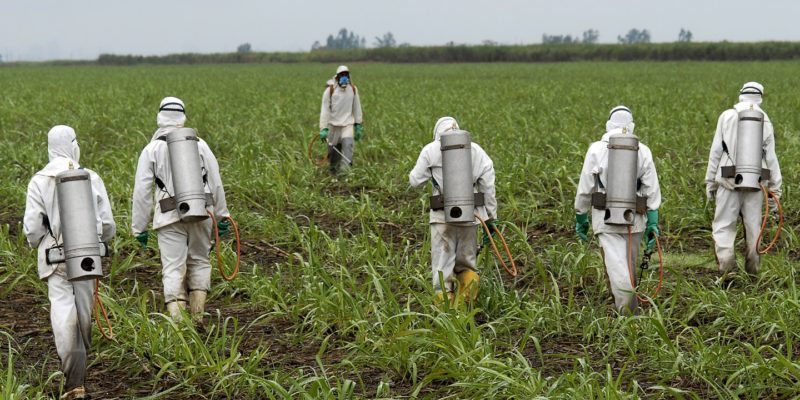 Monsanto sued the state earlier this year to prevent the listing, but lost. However, the St. Louis-based company is appealing the ruling, which forces Monsanto, and any other company using glyphosate, to issue a warning label on packaging. The state environmental office told Reuters that Monsanto has not been granted a stay so the listing will go ahead next month despite the appeal.
"This is not the final step in the process, and it has no bearing on the merits of the case," said Scott Partridge, Monsanto's vice president of global strategy, in an email. "We will continue to aggressively challenge this improper decision." He added that the listing is "unwarranted on the basis of science and the law."
In March 2015, the International Agency for Research on Cancer (IARC) – part of the World Health Organisation (WHO) – classified glyphosate as a "probable carcinogen." That ruling has been controversial, to say the least, and is the basis for California's actions.
A Reuters investigation published earlier this month has raised question about the classification, however. That piece shows that Aaron Blair, the head of the IARC's glyphosate research group, had access to data from a large study (which hadn't yet been published) suggesting that the weed killer likely wasn't linked to cancer. That study notwithstanding, numerous papers published as of March 2015 (and since) do seem to suggest a link a link between glyphosate and certain cancers, and IARC has said it's sticking with its classification.
California is required under the Safe Drinking Water and Toxic Enforcement Act of 1986, better known as Proposition 65, to publish a regularly updated list of chemicals thought to cause cancer or birth defects.
"California's decision makes it the national leader in protecting people from cancer-causing pesticides," said Nathan Donley, a former cancer researcher and senior scientist at the Centre for Biological Diversity, an environmental group, in an emailed statement. "The U.S. EPA now needs to step up and acknowledge that the world's most transparent and science-based assessment has linked glyphosate to cancer.
By Douglas Main, Newsweek