The government of Mexico on Monday, December 5, 2016 established the largest biological reserve in the country's history, further driving a global trend of setting aside large swaths of land and ocean for conservation.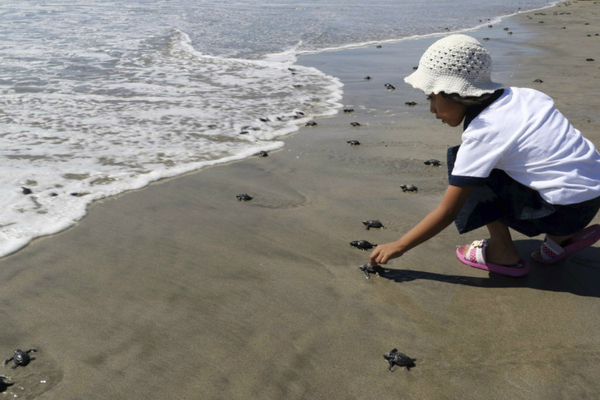 In a signed decree, President Enrique Peña Nieto set aside 160 million acres of conservation area. The Mexican federal government will safeguard four new reserves and five protected areas, from Pacific Island waters to the Mountains of Tamaulipas, to retain biodiversity in those regions.
By designating 23 percent of its sea surfaces as protected, Mexico has surpassed United Nations' "10 percent target" three years ahead of schedule. In doing so, the country joins a growing list of nations to commit vast marine resources to conservation.
Large marine protected areas (MPAs) are a relatively new trend in global environmentalism. When the United Nations Convention on Biological Diversity met in 2010, just one percent of the world's oceans were federally protected. That year, 196 countries signed off on a deal to designate 10 percent by 2020.
Today, the island country of Palau protects some 80 percent of its marine waters, drastically overshooting the UN target. And in August, President Obama expanded the Papahānaumokuākea Marine National Monument to 582,578 square miles, nearly quadrupling its original size.
"It's internationally agreed that this is a justifiable or even achievable goal," Randall Kosaki, National Oceanic and Atmospheric Administration's (NOAA) deputy superintendent of Papahānaumokuākea, tells the Monitor in a phone interview. "If you plot out that trajectory over time, it won't be met until 2060. But with the inclusion of these so-called jumbo MPAs, we may hit the goal as early as 2025."
The Papahānaumokuākea reserve, located in the Northwestern Hawaiian Islands, was the largest ecological sanctuary on the planet – that is, until a multinational council designated Antarctica's Ross Sea as a protected area in October.
By David Iaconangelo (The Christian Science Monitor)