The Kaduna State Government says it has recorded eight deaths since the outbreak of Cerebro Spinal Meningitis (CSM) was reported in parts of the country in January.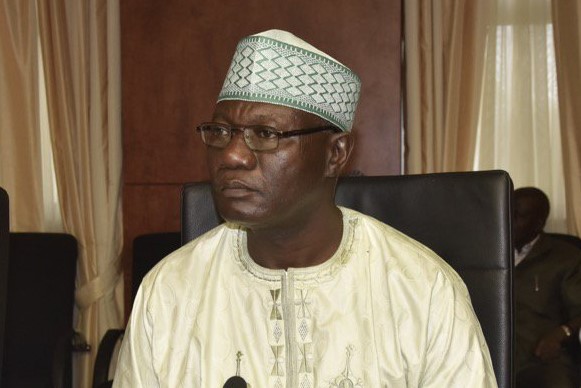 Commissioner for Health and Human Services, Dr. Paul Dogo, confirmed this when he spoke with newsmen in Kaduna on Monday, May 15, 2017.
Dogo said that the state had recorded the eight deaths from 11 confirmed cases of CSM as at May 5.
He said that the state recorded 68 suspected cases in 15 local government areas, but 11 cases were confirmed to be CSM and eight among them died.
He added that the eight cases were confirmed in Kaduna North, Kaduna South, Igabi and Giwa Local Government Areas.
Dogo said: "This makes Kaduna State to be ranked 22 out of the 28 states with confirmed cases of CSM nationwide."
He said that proactive measures were being taken and DSNOs and ADSNOs personnel were being trained on CSM outbreak investigation and case management.
According to him, relevant personnel of the ministry are handling procurement of spinal needles, pastorex kits and TI bottles as well as repositioning of drugs, ceftriaxone and medical consumables to health facilities for case management.
Dogo noted that distribution of ciprofoxacin to high risk primary contacts of confirmed cases was going on while meningitis alert had been sent to all medical doctors.
He said: "Awareness campaigns through radio jingles and distribution of posters, syringes and gloves, training on CSF sample collection and transportation is also going on to tackle further outbreak."
Meanwhile, the commissioner said the state had also confirmed two cases of Lassa fever in the state within the period.
He said: "We have recorded two cases of Lassa fever in 2017, one male and female, both from Igabi Local Government Area.''
Dogo said the two persons visited the state from Gombe and Ebonyi states, respectively.
He said: "While the male patient was isolated in Kakuri IDCC and treated successfully with Ribavirin, the female patient died on the day of presentation and was diagnosed post mortem with blood sample.
"All their contacts enlisted and monitored for 21 days in surveillance and none developed the symptoms."