Marine plastic pollution costing the world billions, says report A new report has found that not only is marine plastic pollution damaging the environment, it is costing the world billions.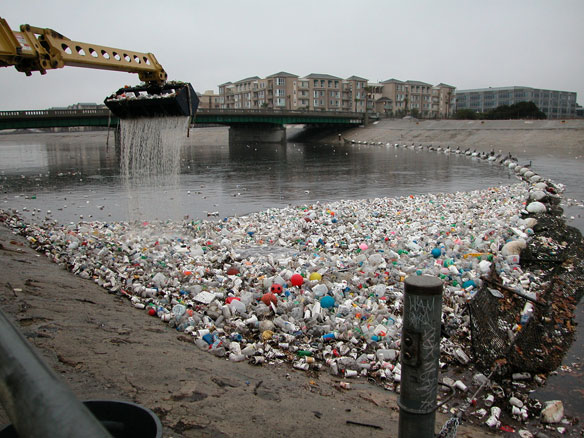 The report, led by the Plymouth Marine Laboratory, found that microplastic pollution will result in a 1-5 per cent decline in marine ecosystem service delivery. This equates to an annual loss of $500-$2,500 billion in the value of benefits derived from marine ecosystem services, globally.
The study broke this figure down to find that, based on 2011 values, every tonne of plastic that enters the ocean has a cost of between $3,300 and $33,000 of reduced environmental value.
Dr Nicola Beaumont, lead author and Environmental Economist at Plymouth Marine Laboratory, said policy makers and industry need to address the human aspect of plastic pollution and this needs to be "part of the global conversation".
The analysis demonstrated negative impacts on all of the key ecological groups investigated, with the three most high risk ecosystem service impacts identified as; provision of fisheries, culture and emotional importance, and experiential recreation and tourism.
According to the European Commission, 80 per cent of marine litter is plastics. This is also having a detrimental effect on marine species, with a new report finding 90 per cent of seabirds have ingested plastic.
Last week, the EU agreed on a ban for single use-plastics, this new law will ban throwaway plastics such as cotton bud sticks, cutlery, straws, stirrers and plates by 2021.
Dr Nicola Beaumont emphasised that this study aims to 'put a price on plastic', she said: "Knowing this price can help us make informed decisions: recycling a tonne of plastic costs us hundreds against the costs of thousands if we let it into the marine environment; we now trade carbon to reduce emissions to the atmosphere, we should be able to do something similar with plastics."
By Rachel Cooper, Climate Action