There is a serious transfer talks going on within the Manchester United camp and Neymar's agent over a possible £173 million move deal.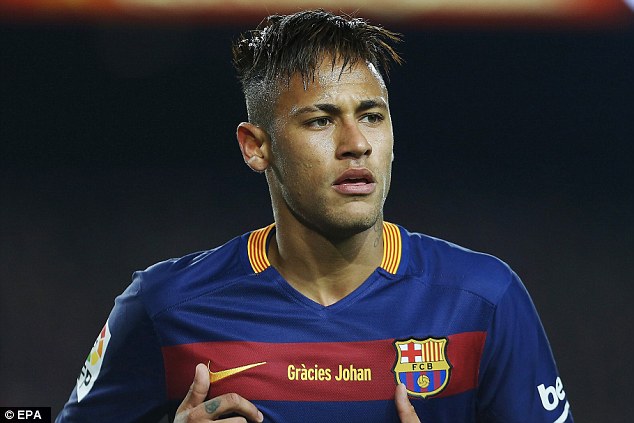 If the deal falls through, it means that the Brazil captain and Barcelona striker will receive a mind-boggling £416,000-a-week wage with a move to Manchester United.
Manchester United's strong interest in Neymar, according to reports in Catalonia, has set "alarm bells ringing" at Barcelona.
José Mourinho wants to bring in a huge name in the summer as he tries to bring the Red Devils back among the elites of world football.
Reports say United have met with Neymar's representatives and are ready to offer the Brazilian the staggering a £416,000-a-week contact.
The 20-time English champion would offer him a better "financial and football opportunity" than is available to him at Barcelona – and pay the £175 million buy-out clause.
At 25, Neymar da Silva Santos Júnior is considered the next major superstar in the game, but knows he will always be in Lionel Messi's shadow at the Nou Camp.
Chelsea, meanwhile, is also interested in signing Neymar, but will not entertain paying the release clause.
By Felix Simire