The Nigerian Union of Local Government Employees (NULGE) has accused state governors of unfairly controlling the affairs of local government councils in the country.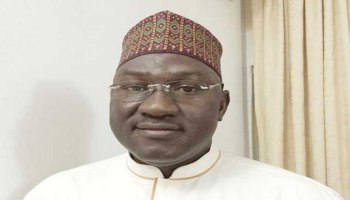 Union members came out in their numbers at a national rally last week in Calabar, Cross River State, clamouring for the autonomy of local councils in the country.
They carried placards with different inscriptions such as: "Local government autonomy will end poverty" and "Local government autonomy will ensure improved quality of life in our rural communities".
National President of NULGE, Ibrahim Khalil, while addressing members, said local government workers have been silent for too long and would no longer tolerate such interference.
He said that governors have taken over the constitutional responsibility of local government thereby creating poverty in the 776 local government areas in the federation.
Khalil demanded, "We want Nigerians to know that local governments are dying, the people at the grassroots are not happy, there is no development in our communities because our local governments are in the pockets of the elites.
"Ideas of local government have been hijacked by governors for their personal gains. The local governments have suffered excruciating control from governors over the years and what is happening is no longer acceptable."
The union demanded that 10% of the internally generated revenue by the state should also be given to LGCs including the stoppage of unconstitutional deductions from local government allocations/diversion of same.
He said, "A situation where governors bring people without capacity to be local government chairmen is unacceptable; there must be democracy, there must be freedom, local governments must have financial and administrative freedom.
"A vote for local government is a vote for financial and administrative effectiveness, grassroots development, national security and guarantee for democracy."
Speaking, former Deputy President of NULGE, Johnson Ofume, explained that payment of primary school teachers' salary must be on first line charge from Federation Accounts Allocation Committee (FAAC).
Ofume urged communities in local governments to support the fight, noting, "The autonomy of local government is not just about LGCs but it is about the development of communities, that is the nucleus of local governments."
By Agosi Todo