Water resources underpin our quality of life and our national economy. Water is essential not only for sustaining quality of life on the earth, but also for economic growth and poverty eradication. Reliable, adequate and high quality water is vital for economic development and well-being. Access to safe and adequate water improves health, fulfils multiple needs of households, contributes to food and fibre production and poverty elimination. The sustainability of Nigeria's economic growth and development will depend, among other things, on what happens to its water resources. Water is a key input to economic growth sectors and contributes to employment, job creation and gross domestic product (GDP), but the sector is highly vulnerable to climate change. Climate change threatens the country's water resources.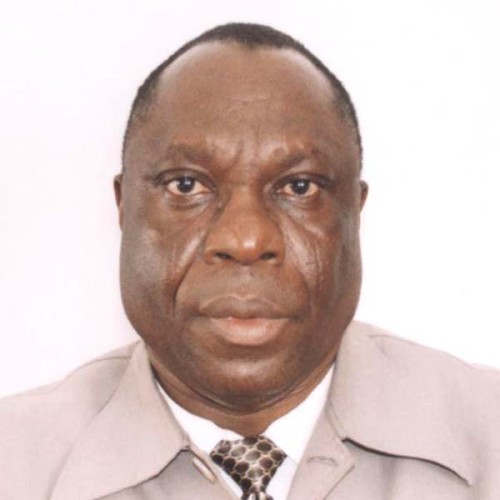 The most recent report by the Intergovernmental Panel on Climate Change (IPCC) states that global warming will lead to changes in all components of the freshwater system. It concludes that water and its availability and quality will be the main pressures on, and issues for, societies and the environment under climate change. There is a general concern that water availability could become a bigger challenge than energy security because under present conditions and with the way water is being managed, we could run out of water long before we run out of fuel.
Global warming induced changes in weather patterns that can have serious repercussions on the country's water resources have become more frequent in recent years. Climate change impacts on water are directly undermining human development because of their linkages to water supply, sanitation, food, energy, health, and, by extension, the Millennium Development Goals/Sustainable Development Goals (MD/SDGs). Water is the primary medium through which climate change influences Earth's ecosystem and thus the livelihood and well-being of societies. Higher temperatures and changes in extreme weather conditions are projected to affect availability and distribution of rainfall, river flows and groundwater, and further deteriorate water quality. The poor, who are the most vulnerable, are likely to be adversely affected.
Climate change impacts to water and water-dependent resources present new and complex challenges to the water resources management community. Climate change threatens the country's water resources, as water stress is already high in many parts of Nigeria. To sustain jobs, employment, economic growth and social stability, investment decisions must be made to promote water security and climate resilient growth and development. Meeting the challenges of water resources development under increasing changes in climate requires close collaboration between the water resources management community and the science community to develop and apply new and improved scientific information and technical tools.
Improved water management is critical to ensure sustainable development. This will benefit many aspects of the economy, in particular health, food production and security; domestic water supply and sanitation; energy and industry, whilst also contributing to development goals, climate change adaptation and disaster risk reduction, particularly floods and drought related disasters for environmental sustainability. If addressed inadequately, management of water resources will jeopardise progress on poverty reduction targets and sustainable development in all economic, social and environmental dimensions.
Owing to future uncertainties, the key to adaptation must be resilience – managing risks and building capacity to deal with unpredictable events, especially of the most vulnerable rural and urban poor. To build resilience to ongoing and future climate change calls for immediate adaptation. Adaptation to climate change is closely linked to water and its role in sustainable development. To recognise this reality and to respond accordingly presents development opportunities. Various necessary adaptation measures that deal with climate variability and build upon existing land and water management practices have the potential to create resilience to climate change and to enhance water security and thus directly contribute to development. Innovative technological practices and implementation of strategies are also needed at the appropriate levels for adaptation as well as for mitigation.
Adaptation to climate change is urgent. As water is an essential resource in all aspects of life (social, economic and environmental), one of the most crucial ways to adapt to the growing number of negative consequences and costly feedbacks associated with climate change is to manage water effectively for enhanced resilience. This requires significant investments and policy shifts, which could be guided by the following principles of:
Mainstreaming adaptations in the water sector within the broader development context;
Strengthening governance and improving water resources management;
Improving and sharing knowledge and information on climate and adaptation measures, and investing in data collection;
Building long-term resilience through stronger institutions, and investing in infrastructure and in well functioning ecosystems;
Investing in cost-effective and adaptive water management as well as technology transfer;
Leveraging additional funds through both increased national budgetary allocations and innovative funding mechanisms for adaptation in water management.
Responding to the challenges of climate change impacts on water resources and building resilience of the sector to improve the quality of life in Nigeria requires that we do things differently from what current obtains.
It requires that we undertake detailed vulnerability assessment of our water resources to changes in climate. This is to determine, in quantitative and evidence-based terms, climate change implications for water resources in the various main river basins of Nigeria towards improving on the water management and putting in place required infrastructure changes that will improve our water situation.
We also need to do same for the urban water supply in a demand /supply modelling and output that will also show the implications of climate change on urban water supply and what needs to be done to improve the current unacceptable situation of inadequate water to meet the needs of the urban population, especially in the face of changing climate.
Understanding the economics of climate change for the water sector is also important. This will enable us appreciate the benefits of improved investment in the water sector for sustainable development and poverty reduction.
Our response also requires adaptation strategies at the local, state, national and even regional levels. Nigeria will need to improve and consolidate its water resources management systems and to identify and implement "no regrets" strategies, which have positive development outcomes that are resilient to climate change. Some of these adaptation strategies may include:
Integrated water resources management (IWRM) to promote integrated river basin management;
Resilient water supply infrastructure development;
Improving water demand management and services;
Economic instruments/incentives;
Investment in small-scale earth dams in place of conventional large-scale dams;
Adoption of water conservation and harvesting practices;
Exploitation of alternative water supplies, including inter and intra basin water transfer, focusing on within country approach rather than the overly ambitious and not likely to succeed water transfer project from Ubangi River to Lake Chad;
Good river basin governance and scale-up regional cooperation, particularly along the Niger and Benue Basins and catchment areas;
Improved hydrometric network;
Policy, regulatory and institutional reforms for water supply and demand management; and
Capacity development for smart-decision making for resilient water resources management.
In particular, IWRM, which is the sustainable development, allocation and monitoring of water resource use in the context of social, economic and environmental objectives, is a very good all in all entry point for a climate resilient water development for poverty reduction. Incorporating climate resilient development as part of IWRM approaches will reduce risk across all sectors and reinforce cross-sector integration. Nigeria needs to build on IWRM foundations as an effective way to fast-track the integration of climate resilience in development planning, particularly in the water sector.
Due to rapid increase in population, the demand for water in Nigeria will increase over time. The challenge will be to meet increasing demand in the face of changing climate. Nigeria may face a water crisis not only because of possible climate change-induced physical scarcities of the resources, but because of poor knowledge, experience, technology and co-ordination among different institutions. Better management coupled with effective policy, intensified political will, appropriate investments, awareness, climatic change adaptation and institutional strengthening are promising pathways for sustainable water resources management. In order to meet the water demand for environment, economic and people's life, there is scope for significant improvement in the efficiency of water utilisation, which if achieved should enhance the overall sustainability. Coupling climate information and climate knowledge in strategic planning and adaptive decision is crucial to tackle future water resources challenges. Climate resilient water resources management is a cost effective strategy; contributing to the economic prosperity and poverty reduction through several pathways, while strengthening systems and capacity for longer-term climate risk management.
A climate resilient approach means that the way surface and ground water resources are being used will have to change and the current strategies and policies redesigned. It will require keeping sectoral balance between water supply and demand without compromising the sustainability of vital ecosystem. Water discharge must be brought into balance with water recharge.
Water must be seen as essential not only for sustaining quality of life but also for peace building, in which it is better to provide some water for all rather to provide more for some. Reliable and secure access to water must be ensured, and water provision be taken as a good entry point for community empowerment. Empowering people to use water efficiently, increasing productivity and equity of existing systems and promoting crop diversification are also some of the pathways to promote climate resilient water resources management for sustainable development.
Responsible water management coupled with advanced resources consumption techniques and environmentally sound approaches will also contribute to country's prosperity. Groundwater abstraction needs to be dealt carefully. In industrial sector, to overcome water shortage, water should be recycled and reused. Also, the treated waste water should be returned to the nature. In the agricultural sector, farmers should be encouraged and financially supported to adopt high efficiency irrigation systems for productive and sustainable patterns of water use to alleviate poverty and reduce the waste in the current water use for agriculture that may become unsustainable in the face of changing climate. This may call for (i) shifting production from areas with low water productivity to areas with high water productivity, thus increasing water use efficiency; (ii) water smart food production; (iii) shifting to cropping /consumption patterns that require less water; (iv) technological improvement in water systems, agriculture use practices and water technologies; and (v) development of water-food-energy-environment-climate nexus.
Climate resilient water resources management for sustainable development and poverty reduction in Nigeria will also involve: (i) shifting from blue water use to green water use; (ii) shifting towards green growth, green economy and green water supported by green societies; (iii) shifting from short term water resources planning to more strategic and long-term planning; (iv) strengthening governance of water resources; (v) developing new systems without repeating the mistake done in the past; (vi) putting in place integrated strategies to support systemic changes in the sector for integrated, complementary and mutually reinforcing water development pathways; and (vii) linking policymakers to water end-users.
For climate resilient water resources management for national development, the following are recommended:
Firm steps should be taken immediately at federal, state and local government levels to value water appropriately, and promote its wise use and conservation by establishing appropriate water conservation guidelines and practices for an IWRM.
Water use in the country should be made to meet nature's need and be consistent with sustaining resilient and functioning ecological systems under changing climate;
Early warning systems should be established and/or strengthened to harmonize national flood protection strategies.
Governments at all levels should design and sustain water supply infrastructure based on ecological principles and adaptation to a changing climate.
There must be comprehensive and continuous monitoring of the surface and ground water resources of the country to provide up-to-date information required to manage water effectively in a changing climate.
Water must be recognised as a human right integral to security and health.
Holistic approaches to managing watersheds through collaborative governance should be supported.
The importance of groundwater must be recognized and governments at all levels must understand and value its role in creating a sustainable and resilient future for the country.
Coordinated long-term national strategies for sustainably managing water in the face of climate change should be valued and developed.
The country should advance policy reform (Nigeria is yet to finalise a national policy on water since 2004) and champion a new Nigerian Water ethic in the face of changing climate.
Capacities of national and state water management institutions should be strengthened for climate resilience approach to water resources management

The management practices of state and urban water boards and basin authorities will have to be adjusted to take into account the new demands imposed by the changing climate, as part of a more holistic vision of the role of water in sustainable development processes.

The technical knowledge base on the impacts of climate change on water will have to be enhanced in order to be able to foresee and interpret more precisely the impacts of climate change on the components of the water cycle in the future, as well as outlining the actions to be carried out to cope with these changes.

Financial arrangements for state and urban water boards and basin authorities must be diversified (including using the public private partnership approach) in order to allow greater flexibility when facing the onset of unexpected occurrences, and so as to be able to relieve the current dependency on funds from the federal and state governments.

Better use must be made of existing science as well as investing in the research and development of new technologies to prepare a response that is more adapted to the challenge of climate change in the water sector.

(People who are interested in additional technical details can read the following reports: (i) Oladipo, E. O. 2014; Climate Resilient Water Resources Management for Poverty Reduction in Nigeria. Lecture Delivered at the 12th Edition of Chief S. L. Edu Memorial Annual Lectures. (ii) UNWater (2010): Climate Change Adaptation: The Pivotal Role of Water. Available at www.unwater.org/downloads/unw_ccpol_web.pdf)
By Prof. Emmanuel Oladipo (Climate Change Specialist and Adjunct Professor, Department of Geography, University of Lagos, Nigeria. Email: olukayode_oladipo@yahoo.co.uk)