The Madiba Foundation For Good Governance is set to unveil the "Organising for a New Nigeria" movement and launch a technology platform that will facilitate the mobilisation and engagement between young patriotic Nigerians towards building a new nation.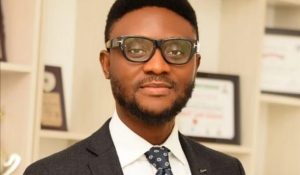 Executive Director of the organisation, Fredrick Adetiba, described "Organising for a New Nigeria" as the flagship programme of the foundation, which is aimed at mobilising patriotic and passionate young Nigerians to commit to driving development and promoting good governance across the country.
"Madiba Foundation aims to sustain the momentum to drive change generated among young people in recent years by giving ascendancy to their energy and skills in Nigeria's democracy and development process," he said. "The tech platform that will be unveiled will enable young people to come together in their various localities to contribute pragmatically to the development of Nigeria."
The theme of the event is "Beyond the Polls: How Young People Can Deepen Democratic Engagement" and will be held on July 22, 2023 at Yar'Adua Centre in Abuja.
The keynote speaker is Mr Fela Durotoye, an executive coach, leadership expert, global speaker and nation builder. The guest speaker is Debola Deji-Kurunmi, a public policy advisor, transformational coach and trainer.
The event will feature a panel discussion comprising esteemed individuals who are leaders in their respective fields. The panel will explore the immense potential of technology and the role of young people in shaping Nigeria's future.
Attendance at this event is free. But registration is required. Interested participants outside Abuja will be able to attend online upon registration and can register via this link: https://tinyurl.com/ONN-Launch
Madiba Foundation is a pan-African non-governmental organisation which seeks to promote social equality in the process of development for Africans and other excluded groups. The Foundation envisions a continent that Africans everywhere in the world can be justly proud of through the deployment of Africa's best vision, skills and energies to promote democratic ideals that advance inclusive and sustainable development across the continent.