Director General of Nigerian Building and Road Research Institute (NBRRI), Professor Danladi Matawal, has said that using locally-sourced building materials not only saves money for the builder, but can be more environmentally-suited to the particular locality.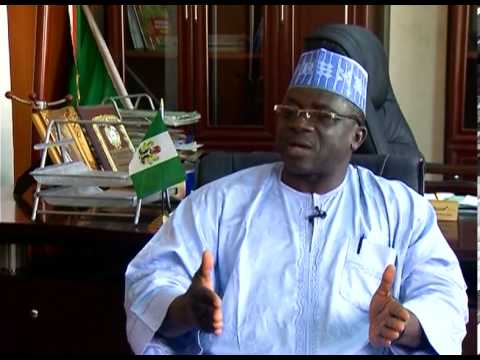 The professor of Civil Engineering was speaking at the Lagos Airport Hotel, Ikeja, venue of the 17th Lagos International Housing Fair on Friday, May 5.
The event, which held from Tuesday, May 2, to Friday, May 5, has the theme, "Quality Management in Housing Delivery". It was organised by Beachland Resources Limited.
The Housing Fair aspires "to make Nigeria and indeed Africa deliver quality houses and be self-sufficient in the production of building materials, and thereby enhance [Nigeria's] and Africa's capacity in the export of products and services in the sector", according to the organisers.
In his welcome address on the first day of the fair, the Chairman of Lagos International Housing Fair Committee, Moses Ogunleye, said the organisers remain committed to the aspiration.
Represented by Special Adviser to Ogun State Governor, Nureen Sulaiman, the NBRRI DG presented a paper on "High Costs of Building Construction: The Need for Alternative and Sustainable Building Materials for Housing Development".
According to him, the builder can save up to 30 per cent cost on material when using locally-sourced materials because building materials take up to 70 per cent of building cost.
"Construction materials alone constitute over 70 per cent of the cost of housing delivery, especially where low income households are concerned. It is, therefore, expected that any cost reduction strategy targeted at construction materials will considerably bring down cost of project delivery, thereby creating opportunity for provision of more facilities.
"It is generally expected that locally-sourced materials and the technologies for its application in the above-mentioned areas will not only be more climatically and environmentally suited to the particular locality, but also cheaper and more affordable. It is in the light of this that there has been a call to look inwards in the sourcing of materials, especially those for construction, used in the country," he said.
Noting that experts at NBRRI International Conference on Housing Summit in 2014 estimated that Nigeria requires about 850,000 housing units annually for the next 20 years to solve her housing needs, a deficit estimated at 17 million units, he added that an estimated N120 trillion is required to fund this housing deficit.
His words: "In response to this challenge, some individuals and organisations have ventured into the development of locally-sourced materials and technologies for construction purposes. Unfortunately, impact of such ventures has not been felt in the country due to the harsh environment and non-acceptability of the technologies developed."
Describing locally-sourced building materials as components which are manufactured or assembled in the country, he classified them into three: conventional building materials, traditional building materials and alternative building materials.
NBRRI's efforts in promoting alternative construction materials
NBRRI, a public institution involved in research and development in the country, was established in 1978 to conduct integrated research and development in the broad areas of building and road.
Over the years, however, the institute's mandate has been expanded to include research and development in the engineering materials sector, the DG said.
In line with her mandate, he added, "the institute has made and is still making significant achievements by pioneering the development of various local construction materials and the equipment required for their use". These include: improved sun-dried bricks (adobe), cement stabilised bricks/blocks, interlocking laterite blocks, burnt clay blocks, clay roofing tiles, and NBRRI brick/block making machines.
He said sustainable building materials technologies can greatly curtail economic and resource inputs, improve labour productivity of building inhabitants, and reduce environmental impact.
"This promise presents large opportunities for research institutes such as NBRRI, chemicals and local building materials companies to carve out early entry and incumbent positions in the buildings and infrastructural space for housing development in Nigeria," he added.