Representatives of civil society groups that converged on Abuja on Thursday, May 4, 2017 have demanded expedited process in the implementation of the National Tobacco Control Act.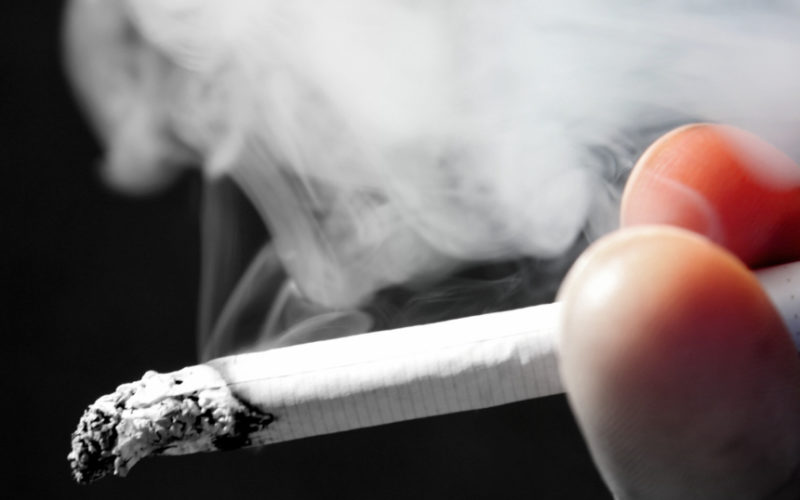 The Environmental Rights Action/Friends of the Earth Nigeria (ERA/FoEN), Campaign for Tobacco-free Kids, Gatefield, National Tobacco Control Research Group and the Nigeria Tobacco Control Alliance (NTCA) were among groups that urged the Ministry of Health to fast-track the regulations for implementing the Act to thwart tobacco industry activities that they alerted the public to.
Akinbode Oluwafemi, deputy executive director of ERA/FoEN, while addressing the media, said that, just like in Kenya and Uruguay, the tobacco industry is laying the groundwork to a major subversion of policy, even as he revealed that they do this by coercing government officials to advocate on their behalf, interfering in policymaking through trade committees and third parties, and aggressively lobbying and bribing policymakers.
He revealed that the first attempt to thwart the implementation of the policy was a public notice by tobacco industry front group – Initiative for Public Policy Analysis (IPPA) – casting doubt on the integrity of members of the National Tobacco Control Committee (NATOCC), which is an advisory body to the health minister on how to implement the Act.
He revealed that the latest is an Amendment Bill by a member of the House of Representatives which seeks to vest the implementation of the NTC Act with the National Agency for Food and Drugs Administration and Control (NAFDAC).
The bill, which he described as suspicious, removes all powers of the Minister of Health and vests same with the Director General of the National Agency for Food Drugs Administration and Control (NAFDAC), putting Tobacco Control absolutely under NAFDAC.
He also alerted on the tobacco industry's planting of moles in government to ensure the implementing guidelines of the NTC Act are thwarted, linking this development to a similar occurrence at the seventh session of the Conference of Parties to the Framework Convention on Tobacco Control (FCTC) in November 2016, when an official of the Minisry of Justice and another from Standards Organisation of Nigeria (SON) advanced tobacco industry-laced arguments that shocked the world at the talks.
Hilda Ochefu of the Campaign for Tobacco-free Kids also spoke about recent trends in the global tobacco control community, including a new report that showed that there was significant reduction in tobacco-induced smoking  in countries implementing the global treaty on tobacco measures while West Africa where implementation is low is experiencing increase.
Ochefu explained that Nigeria, as a leader in the African region, needs to lead others to ensure implementation of tobacco control policies as the whole world was watching Nigeria to take on that leadership role.
She insisted that Nigeria cannot afford to continue to delay implementation of the NTC Act and the adoption of strong, effective regulations.
Adewunmi Emoruma of Gatefield spoke on the tobacco industrys' marketing of tobacco products to the youths and the allure in tobacco products coming in flavours.