Over the last two days, 40 world leaders, including leaders from Bhutan, Bangladesh and Democratic Republic of Congo, addressed the US-hosted Leaders Summit on Climate.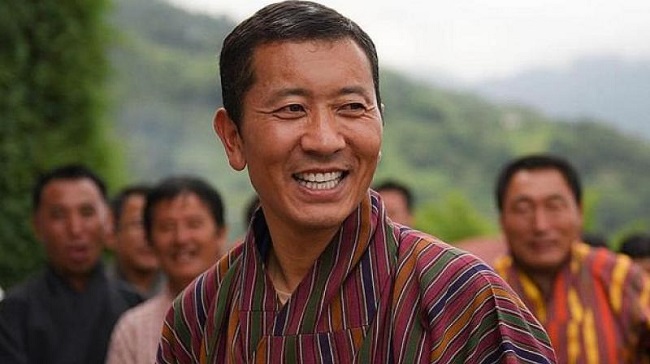 Prime Minister of the Royal Government of Bhutan, Dr Lotay Tshering, addressed the Summit representing Bhutan and the Least Developed Countries Group. Tshering thanked President Joe Biden "for bringing the United States back to the Paris Agreement" and for his leadership in bringing together leaders from major economies to achieve climate goals and dreams for a healthy planet.
He presented Bhutan's environmental credentials and initiatives taken by Bhutan and the LDC Group, and urged "all countries and particularly major emitters to set more ambitious NDCs well ahead of COP26."
Following the Summit, Mr. Sonam P. Wangdi, Chair of the Least Developed Countries (LDCs) Group, representing more than a billion people who are living in the poorest and most climate-vulnerable countries, welcomed the announcement made by major economies, including the United States' new target to reduce 50-52% of economy-wide net greenhouse gas emissions compared to 2005 levels by 2030.
Mr Wangdi said, "The US 2030 target is a great step forward. We know that limiting the global average temperatures rise to 1.5°C will require rapid, far-reaching and unprecedented changes in all aspects of society. This year must mark the beginning of a decade of truly bold efforts to reduce emissions, scale up climate support and sustainably recover from the impacts of COVID-19."
At the Summit, the US also announced its new climate finance commitment.
Mr Wangdi said that while the LDC Group welcomes the promise made by the US to double public climate finance and triple adaptation finance by 2024, "the support must not end there".
He said: "The LDCs are counting on support from the whole international community to help implement our ambitious climate plans that will safeguard the lives and livelihoods of our people and their children, allowing us all to thrive with nature.
"It has become devastatingly clear that the world urgently needs cooperative global action at a much greater scale to realise the goals of the Paris Agreement. We must see that countries act with the highest possible ambition to make urgent and deep emissions cuts and strengthen their 2030 targets consistent with 1.5°C pathways.
"Developing countries and particularly LDCs must be provided with support measures to address the climate crisis. Our people are already suffering. The billion people we represent need more than talk. We need urgent climate action."