The Global Partnership for Education (GPE) has called on world leaders to show commitment in helping to raise the $5 billion projected to support educational systems in up to 90 countries and territories, where 80% of the world's out-of-school children live.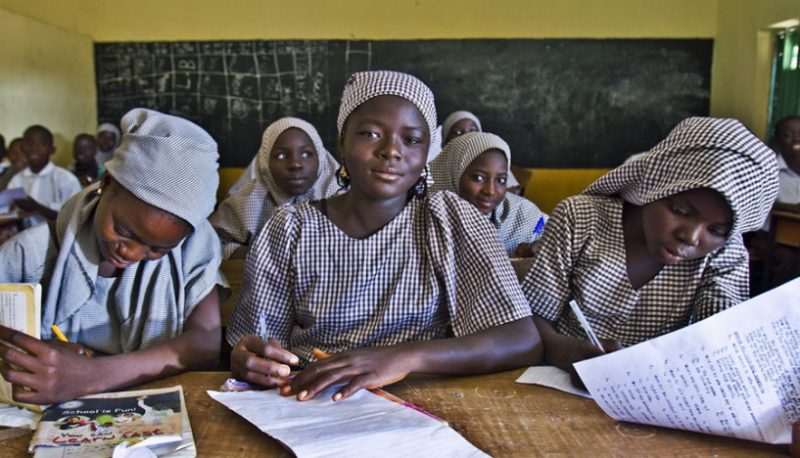 A breakdown contained in a press statement issued on Wednesday, April 21, 2021 by the British High Commission in Abuja, on how the $5 billion investment will help improve access to education, showed that the fund will enable 175 million girls and boys to learn, as well as reach 140 million students with professionally trained teachers.
Also, the fund is expected to help get 88 million more children, including more girls, into school, and save $16 billion through more efficient education spending.
The call marks one of GPE's numerous activities to kick-start her 100 days countdown to the Global Education Summit which will take place in London from July 28 to 29, 2021.
The exercise, which started from April 20, 2021, is an important milestone and opportunity to demonstrate how educating girls, everywhere, is one of the smartest investments that can be made to lift communities out of poverty, end scourge of gender-based violence and build back better from Coronavirus.
Additionally, the campaign also aims to raise the profile of girls' education and the summit with decision makers in GPE target donor countries, to call on other countries to follow the UK's lead, and help ensure all girls can access education.
In Nigeria for example, where the UK government is prioritising education and understanding its importance, 1.5 million listeners were reached with educational and learning programmes in Hausa, English and Mathematics.
Through the Girls Education Project (GEP 3), the UK support reached approximately 3.5 million children across six states, assisting them to engage in learning through radio and television. Over 80 million children, youth and adult learners from Nigeria were out of school due to the COVID19 pandemic in March 2020 that forced the government to close down all educational institutions across the country.
As global momentum continues to gather ahead of this noble event, the British High Commissioner to Nigeria, Catriona Laing, described girls education as one of the smartest ventures that can ever be considered for investment.
"A child whose mother can read is 50% more likely to live beyond that age of five and 50% more likely to be immunised. We need to ensure that every girl, wherever they come from in the world, has 12 years minimum of quality education," she said. "The UK has this goal and we want others to join us in this aspiration."
Alice Albright, the Chief Executive Officer of GPE, believes that a strong pledge from world leaders especially those from G7 countries would go a long way in achieving the $5 billion dollars investment target.
"By making ambitious pledges to GPE, leaders are raising their hands for more peaceful, secure, sustainable, and equal world for all, powered by education," she said.
By Etta Michael Bisong, Abuja