Daughter of slain Honduran Indigenous activist Berta Cáceres joins rally against Trans-Pacific Partnership at the DNC Philadelphia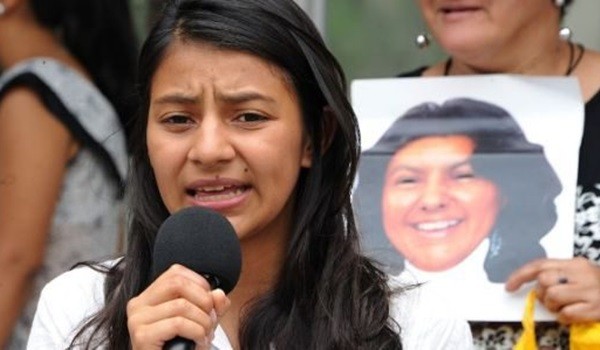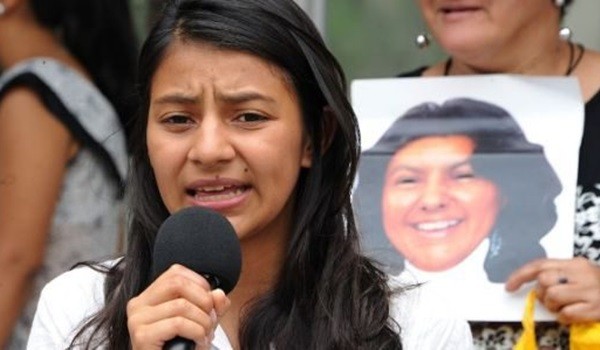 Laura Zuñiga Cáceres arrived in Philadelphia this weekend on a bus full of multiracial organisers from across the US who have been on the road with the It Takes Roots to Change the System People's Caravan from Cleveland to Philadelphia, demanding justice for her mother, Berta Cáceres.
Berta Cáceres, a Lenca woman, was one of the leading organisers for indigenous land rights in Honduras. Internationally recognised for her human rights work, Cáceres won the renowned Goldman Environmental Award in 2015 for her leadership in the campaign to stop one of Central America's biggest hydropower projects, the Agua Zarca cascade of four giant dams in the Gualcarque River basin. On March 2, 2016, Berta Cáceres's life was taken from her and those who loved her when armed gunmen stormed into her home and shot her.
"We know very well the impacts that free trade agreements have had on our countries. They give transnational corporations, like the one my mom fought against, the power to protect their profits even if it means passing over the lives of people who defend the water, forest and mother earth from destruction caused by their very own megaprojects," said Laura.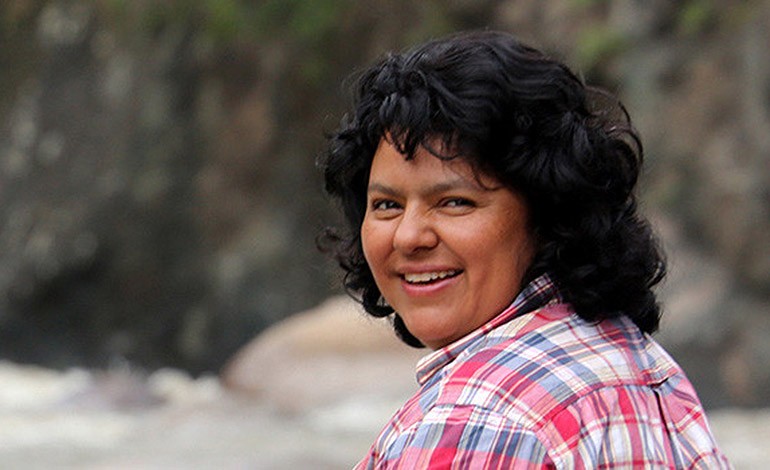 The assassination of Berta Cáceres has become one of the most controversial issues of Secretary Clinton's campaign because of her support of the military coup in 2009. Organisers on the caravan are calling on Secretary Clinton to take responsibility for the role of the US in supporting the military coup, and to take immediate action to end US military aid to Honduras.
Among the DNC platform committee are House Representatives Keith Ellison (MN), Barbara Lee (CA) and Luis Gutierrez (IL) who are co-sponsors of the Berta Cáceres Human Rights in Honduras Act which calls for an end to US military aid and training to Honduras.
"The case of human rights abuses in Honduras is one of the most critical issues for Clinton to address. Both Clinton and her newly appointed running mate Tim Kaine are deeply aware of human rights abuses in Honduras and we are calling on them to support the bill put forward by Rep. Hank Johnson. As a woman of color involved in international movements for environmental and human rights, I don't want to see any more lives taken simply for defending their land and communities," said Helena Wong of the World March of Women.