"The most widely available commodity in Lagos is garbage" …George Packer (The New Yorker magazine, November 13, 2006)
You're aware of the 'megacity' thing…Lagosians sometimes talk about it as a trophy. As far as I am concerned, it's an impending disaster." …Gbadebo-Smith, a Lagosian being interviewed by George Packer (ibid)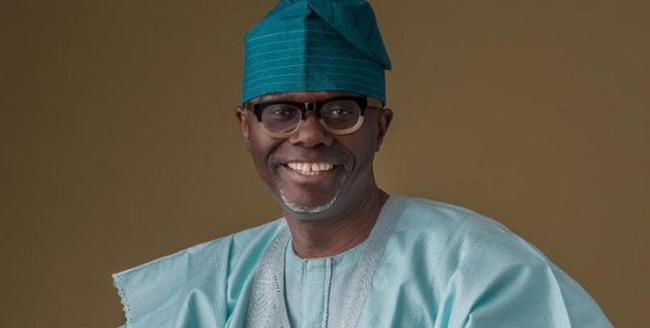 The two quotes above are relevant to the narrative contained in this piece. The classification of metropolitan Lagos as a "megacity" since 2012 has brought confusion and wrong perceptions about the real meaning of the urban planning/demographic jargon. This writer while listening to callers to a phone-in programme on Classic FM Radio 97.3 in commemoration of 2019 World Cities Day held on October 13, 2019, the poser that was put to listeners by the anchor-woman was: "Is Lagos a megacity or a mega slum?"
In response to the question of Lagos being a megacity, some respondents including government officials erroneously perceived the jargon to mean a "TROPHY (my emphasis) – meaning the status of the city has been elevated. Some even saw it as an accolade, but for what reason(s), they could not cogently explain, while other callers were completely ignorant of the exact meaning of the terminology. Answering the second part of the question, there was no concurrence of opinion. Some agreed that Lagos is a plan less sprawling metropolis with the characteristics of a slum because the city's liveability rating is far below average, while other respondents believed that not the entire Lagos megalopolis is a slum. They identified posh areas such as Ikoyi, Banana Island, Lekki, Victoria Island, Ikeja GRA, and Magodo being parts of the urban conglomerate which are better planned with social amenities, hence could not be classified as slums.
The concern of this piece is on the operative word – "megacity." We present variants of the definition of a megacity. Merriam Webster dictionary defines megacity as the descriptive synonym of megalopolis – "a very large city, or an area that includes a large city or several large cities."  Google definition states "A megacity can be a single metropolitan area or two or more metropolitan areas that converge due to proximity." The globally and statistically recognized definition of a megacity by the United Nations "is a city which has a population of 10 million or more people." The first city classified as a megacity in the world was New York City, USA when its population reached 10 million in 1930. There has been a spike in the number of world's megacities from two megacities in 1970 to 10 in 1990 and 31 in 2019, with Tokyo, Japan is the current largest megacity having a population of 37.4 million people (Atlas of Cities, 2014 and World Population Review.2019).
Megacity nomenclature is figure-based. There is nothing special about a city being designated a megacity other than having attained a threshold of 10 million population and above. Therefore, for the sake of emphasis and clarity of meaning, Lagos was listed a megacity because its population has surpassed the threshold figure of 10 million inhabitants. Lagos megacity current estimated population is 16.3 million in 2019 and still rapidly growing (Wikipedia).
Megacity, mega challenges
The astronomical Lagos megacity population increase is exacerbated by factors such as rapid urbanisation, unchecked intra-country migration from the states of Nigeria and neighbouring countries, steeply rural-urban migration by able-bodied job seekers deserting the hinterland, natural increase through high birth rates among the youths who throng into the megacity seeking a better life and the availability of better social amenities, municipal services, mixed economy, and better infrastructure.
The more the population, the more severe and leviathan(colossal) would be the challenges and consequences caused by the stupendous increase. Simply put, "Lagos megacity" must not be construed as a "chieftaincy title" or one that commands any prestige for the city, but a megacity because of its high population and territorial expansion. Therefore, the mega the challenges of governance and issues of urban management the Lagos State Government (LASG) would continue to grabble with. As the maxim goes: the bigger the head, the bigger the headache.
We, therefore, advise on the need to have a re-think by those uninformed citizens, government officials and the political crowd (during electioneering) who may assume the appellation "megacity" conjures a positive reality about Lagos. Let all concerned be properly educated. The popular gleeful singsong "Eko ti di megacity", which to some Lagosians seems like an award, is rather a misnomer.
On the contrary, the optic realities and the problems of urban planning, development, and management of Lagos megacity are ubiquitous. They confront the residents daily at their homes, on the streets, workplaces, local markets, public schools, motor parks, hospitals to mention a few. They are "herculean and superlative," even though the LASG continues to live in denial of the challenges caused by the city's ever-increasing population.
Evidently and undeniably, the state government from four successive administrations Asiwaju Bola Tinubu(1999-2007), Babatunde Fashola (2007- 2015), Akinwunmi Ambode (2015-2019), and  Babajide Sanwo-Olu(May 2019-till date) had always been overwhelmed by the intractable problems of solid waste management, environmental pollution(noise, water, and air), an army of unruly motorcycle operators (known as Okada riders in local parlance), gang violence, disorderliness/lawlessness, epileptic water supply, daily traffic snarl, insecurity, acute housing shortage, the inadequacy of urban basic services( health, education, public transport), collapsing public infrastructure, unstable electricity supply, land densification, chronic youth unemployment, cultism, street urchins, urban sprawl, encroachment on agricultural land and invasion of wetlands for urban development, incessant flood, threats of climate change, destruction of biodiversity, slum proliferation and ineffective urban planning. Given the above,
Lagos megacity is still a struggling city. Life is stressful and brutish. All city indices to determine liveability point south in respect of the megacity, causing a dent on its reputation as one of the "worst and most dangerous city to live in the world" according to the 2019 ranking of Liveable/Safe City global survey conducted by the authoritative Economic Intelligence Unit of the World Bank, notwithstanding the incumbent Lagos State Commissioner for Information and Strategy, Gbenga Omotoso who vehemently condemned the EIU's report as "unintelligent" (Saturday Tribune edition of October 26, 2019.).
The way forward
Governor Sanwo-Olu must change his tactics to governance and the adoption of strategies for "quick-fix solutions" to city challenges. He must act promptly instead of using commitment language to mean real action. He must have a Marshall plan to boost Lagos State economy and declare zero-tolerance for laggard regulatory governmental institutions/MDAs which are underperforming and notorious for underhand dealings in their conduct with members of the public. The gaze should be on LASBCA, LASTMA, LASEPA, Lagos State Materials Testing Laboratory, Motor Vehicle License Office, Bureau of Lands, LAWMA, LASPARK, Land Use Charge, and other government agencies which regularly interface with the public for service delivery in order to curb their excesses.
Lagos State Urban Planners need to get smarter, not the megacity
The Ministry of Physical Planning and Urban Development (MPP&UD) has a pivotal role to play to ameliorate urbanisation and city planning challenges by using preventive measures through the preparation of suitable hierarchy of urban plans aimed at improving city liveability conditions and promoting a better quality of life. One worrisome aspect that has become too common a scene in Lagos megacity is the indiscriminate change of land use and overcrowding of building structures beyond land holding capacity and without compliance with stipulated building plan approvals and building code standards. Unfortunately, the blame for the seeming lapses is directed toward unscrupulous MPP&UD officials who are weak in the enforcement of planning regulations. They engage in unethical conduct. Having been compromised, they look the other way when laws are being violated.
The rate of change of the city landscape by means of incompatible land uses throughout the nooks and crannies of the megacity is compounding the problem of smooth flow of traffic, cross ventilation in residential neighbourhoods, sanitation, children's safety, urban aesthetics, and fire hazard. For example, this writer recently passed through Alagomeji and Adekunle axis at Ebute Metta district of the megacity. I was awe shocked. The former character of the areas has been drastically transformed, albeit not for any atom of aesthetics. The neighbourhoods have been overbuilt to the point atrophy. No urban space was left undeveloped. The urban scenery is very dull and unsightly, with no greenery. The road sidewalks have been turned to trading alleys by itinerant street traders. Litter is everywhere with non-degradable waste materials (plastic bottles and pure water nylon sachets) clogging the drainage channels where rain runoff water remains stagnant. In these areas, motorcycles operators are lords unto themselves ignoring basic traffic regulations and at dawn/nightfall, they engage in nefarious activities of stealing, raping and mugging of innocent citizens.
If these negativities about the Lagos megacity are to be turned around for good, Governor Sanwo-Olu must put the officials of the MPP&DC to the task. The officials should be alert to their statutory responsibilities. There must be a  paradigm shift from the old sprawl/sporadic/unguided development of the megacity to compact urban spatial planning through deliberate policy intervention to disperse the population from the bowel of the city to the periphery where growth pole settlements are created to reduce the gale of migration to the inner city. Innovations driven using technology to enhance smart and easy access to essential city services should be of primary concern for the LASG.
Singapore is a role model and a trailblazer in the adaptation and use of technology for most of the city's operations. For example, Singapore uses "smart technology to dim or turn up street lighting automatically by using real-time data on prevailing light conditions, saving as much as 30% on energy costs while still providing residents with safe lighting." While in Boston, Massachusetts, USA, the citizens use a digital application to register concerns about streets that need cleaning or potholes that need fixing. The residents of Lagos megacity under the current situation where most of the roads are ridden with potholes would be happy to have such a digital application in use.
Moving around Lagos megacity must be made seamless. Transport infrastructure must be plenteous, the fleet of buses must be increased, and the use of environment-friendly vehicles encouraged in order to reduce carbon emission imprint. Governor Sanwo-Olu should reactivate the construction of the Light Rail System started by former governor, Babatunde Raji Fashola (BRF), which was stalled for inexplicable reason after BRF left office in 2015 at the expiration of his second term in office. It is advised that the Light Rail be completed in order to reduce the daily gridlock along the Lagos- Badagry expressway.  
The megacity planners should devise a strategy for sustainable tourism (art festival, music concert, ecotourism and hospitality) to draw tourists to Lagos megacity from within Nigeria and globally. Building and enhancing the beauty of the urban skyline and landscape through architecture, creative urban form, urban art, parks and gardens and improved street furniture should engage the attention of LASBCA, MPP&UD, LASPARK, and allied statutory agencies with a remit for urban affairs.
Finally, Lagos megacity must be CITY FOR ALL. Nobody should be left behind. The rich, poor, men, women, physically handicapped, adult and children must be provided for according to their various needs. "In Singapore, over 70% of the population lives in government-subsidised public housing purposely designed to ensure access to affordable housing for all income levels."  Nobody should be discriminated against, most especially the marginally poor and vulnerable members of society. Upon resumption of office on May 29, 2019, Governor Sanwo-Olu made a solemn pledge to the good people of Lagos State that he would run an inclusive government where everybody is carried along in the governance of the state. Most Lagos residents are eagerly waiting for the governor to walk his talk.
By Tpl. Yacoob Abiodun (Urban Planner/Planning Advocate, Parkview Estate, Ikoyi, Lagos)