President of the World Bank, Jim Yong Kim, has said that there is no prospect of achieving the goals set out under the historic Paris Climate Change Agreement if current plans for coal-fired stations, especially those planned for Asia, are built.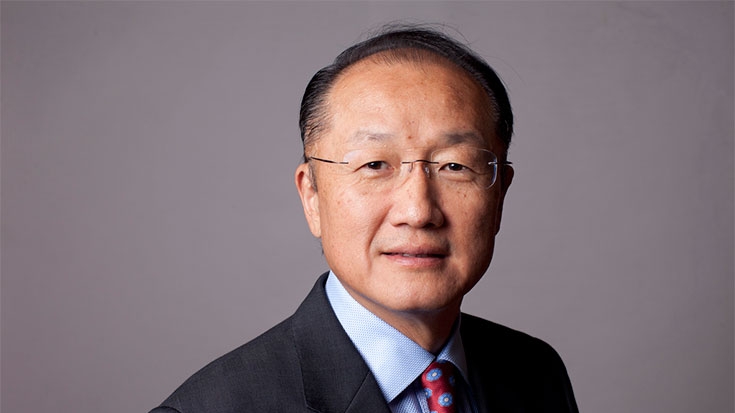 He told a ministerial meeting on climate change in Washington DC on Monday that the central goal of the Paris Agreement is to keep the maximum global average temperature rise as close as possible to 1.5 degrees Celsius. Heat-trapping greenhouse gas emissions from coal are a primary cause of climate change which is leading to more extreme weather around the world, including storms, droughts and flooding, he adds.
Jim Kim called on ministers to accelerate the transition to low carbon as a matter of urgency.
He said: "Many countries want to move in the right direction. We can and should all help to find renewable energy and energy efficiency solutions that allow them to phase out of coal. Key to this is creating the right policy environment, building the business environment, implementing good practices like solar auctions, and de-risking investments in clean energy technology. Private sector interest in renewables is picking up but accelerating that interest will need a big increase in concessional finance that is:
Well targeted and "follows the carbon";
Leveraged and blended to crowd in the private sector; and
Available quickly, at scale and easily deployed.
Jim Kim urged the ministers to generate and deploy the funding agreed in Paris last year that is required for the rapid transition to low carbon technology.
Other key areas or climate action outlined by the World Bank President are:
Including climate ambition development plans of every country. Over the next 15 years, planned infrastructure around the world will amount to over $90 trillion, more than what has been invested to date. And most of this will be in developing countries. It is crucial to ensure these investments are low-carbon and climate-resilient.
Phasing down HFCs which could prevent close to a half degree of global warming by the end of the century. HFCs are used in energy-sapping appliances like air-conditioners, and there is the opportunity with new technologies to double the climate benefits from energy efficiency at the same time.
Increasing adaptation and resilience. Without good, climate-informed development, climate change could force more than 100 million people into extreme poverty by 2030.