The Governor of Kenya Central Bank, Patrick Njoroge, on Friday, November 15, 2019 pledged support for green finance to combat climate change.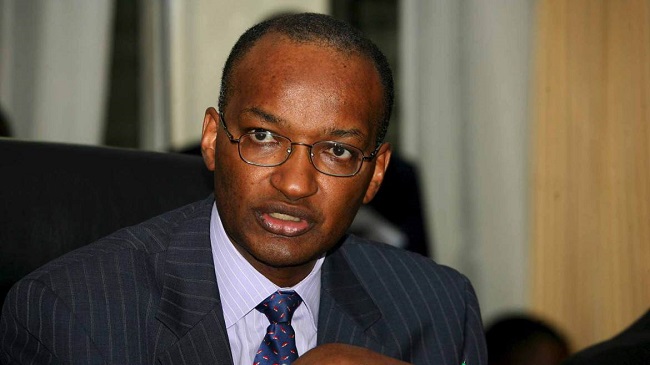 Njoroge said in Nairobi that "now is the time to build a truly sustainable financial system that works for the banking sector as well as the environment''.
"In the future, all finance must be green,'' he told a ceremony for sustainable finance catalyst awards.
Kenya is experiencing extreme climate events such as droughts and floods, which hurt the country's key sources of livelihoods, Njoroge said.
He said Africa, which contributes the least to emission of harmful gases, is bearing the greatest burden of climate change.
"The financial sector has been identified as one of the sectors that can lead the country's transition toward low-carbon development pathways,'' Njoroge said.
Habil Olaka, CEO of Kenya Banking Association (KBA), said the banking industry had tremendous potential in aiding the country to transition into a green economy.
He said the country needed an estimated 2.4 trillion shillings ($24 billion) to implement the Green Economy Strategy and Implementation Plan.
Green bonds have also been identified as one of the innovative tools that can lead the country toward the green transition, Olaka said.