Nature is at a tipping point. Over the last century, human activities have destroyed nature at an alarming rate. The Global Assessment Report on Biodiversity and Ecosystem Services 2019 report highlighted that around one million animal and plant species are at risk of extinction, underlining the precarious situation we, humans, find ourselves in.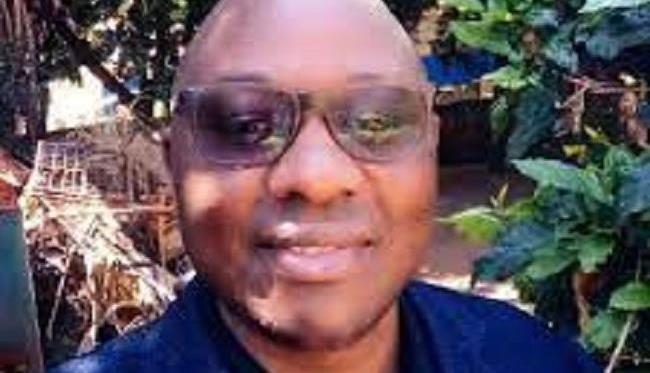 It is a serious indictment on the global community that the Aichi Biodiversity Targets – an ambitious set of global goals aimed at protecting and conserving global biodiversity by 2020 – were not achieved.
In the last three years, the focus of governments and non-government stakeholders has been to craft a new framework to save nature in the next decade. Dubbed the Post 2020 Global Biodiversity Framework (GBF), the new plan is being negotiated, through a series of working groups and technical consultations, with a view to getting it finalised and endorsed during the 15th Meeting of the Conference of the Parties (COP) to the Convention on Biological Diversity, scheduled for later this year. The 4th Open Ended Working Group (OEWG 4) meets in Nairobi, Kenya to advance deliberations from June 21 to 26, 2022.
The GBF is meant to set the global agenda for biodiversity until 2030 and has 21 targets to be achieved by 2030 categorised into three groups, with eight targets for reducing threats to biodiversity; five for meeting people's needs through sustainable use and benefit-sharing in addition to eight related to tools and solutions for implementation and mainstreaming. Further to this, is the clamour by none state actor including major environmental organisations calling for governments to strengthen the Post 2020 GBF to reverse biodiversity loss, support climate action and the Sustainable Development Goals (SDGs).
The global community has a once-in-a-lifetime opportunity to craft an ambitious plan that will reverse damage to nature. The future of humanity is inextricably linked to that of nature, so governments must take bold actions to ensure nature positivity by 2030. Nature underpins heathy economies, and healthy societies, and thus to address the nature crises that we face today, we must aim at being Nature Positive. But what does this mean? Nature Positive means enhancing the resilience – the ability to cope with dangerous effects of climate change – of our planet and stop the loss of nature now and start the road towards full recovery.
Based on this realisation, a number of organisations have joined the call for a Nature Positive world by 2030. In 2020, leaders from around the world committed to the Leaders Pledge of Nature, which seeks to reverse biodiversity loss by 2030 for Sustainable Development, with more than 16 countries in Africa, endorsing the initiative.
An example of how the transition can be made is in the agriculture sector. In Africa, the sector employs about 60% of the continent's workforce, and contributes about 15% to the Gross Domestic Product, involving about 33 million smallholder farmers. The downside is that agriculture is one of the major drivers of biodiversity loss.
This situation can be addressed by investing in nature-friendly farming methods like regenerative agriculture, reducing use of harmful pesticides and other agrochemical and reducing food waste, while actively protecting useful organisms, including pollinators and birds. Biodiversity-friendly agriculture is not only good for nature but also for the livelihoods of smallholder farmers while maintaining soil health.
Another issue that the new plan for biodiversity must address is the formation and maintenance of protected and conserved areas. These areas play a critical role in protecting biodiversity and provide vital ecosystem services that benefit local and indigenous communities, and in many instances, are sources of ecotourism revenue.
However, these areas depend on adjacent Key Biodiversity Areas (KBAs) that are not necessarily protected. KBAs are vital reservoirs of biodiversity and are critical connecting corridors from one protected area to the next.
Governments must therefore include in the new plan targets that will ensure that these areas are accorded requisite recognition and protection. Equally important is the need to ensure that existing areas, are effectively managed and ensure a rights-based approach that recognises the role of indigenous peoples and local communities.
A key aspect of being Nature Positive is reversing species loss. BirdLife International, the world's largest partnership of nature organisations, is at the forefront of addressing some of these key challenges on the ground. A unique point of intervention is reversing biodiversity loss and improving the state of nature such as ongoing efforts to prevent the decline of vulture populations across Africa.
In Morocco for example, the Griffon Vulture is now breeding in the country after 40 years absence, thanks to conservation efforts by the BirdLife partner. In Southern Africa, BirdLife partners are working with local communities, landowners and farmers to develop Vulture Safe Zones (VSZs) – areas free of poisoning and other threats – with more than 1,000,000 ha of VSZs already created.
One sticking issue in the GBF negotiations, has been financing for biodiversity protection. According to Credit Suisse, Africa's has a significant funding gap of between $598 billion and $824 billion per year or about 80-85% of what is needed to protect biodiversity on the continent. Based on this, African countries have called upon developed countries to provide at least $100 billion a year to finance nature recovery. However, these funds, must be channelled to key areas that require nature positive investments. Will governments and donor institutions stand up and be counted?
Local communities should be at the heart of conservation efforts. While comprising less than 5% of the world's population, indigenous Peoples play a pivotal role in biodiversity and nature protection, protecting about 80% of global biodiversity. Thus, a rights-based approach which acknowledges and promotes the role of local communities as custodians of nature, and implementation of Nature Based Solutions (NBS).
Across Africa, The BirdLife Partnership, through its "local to global" model has been instrumental in species protection, overseeing Key Biodiversity Areas (KBAs) through Site Support Groups, restoration activities in addition to improving livelihoods.
Finally, integrating technology like remote sensing can go a long way in helping monitor impacts on nature, and also measure progress towards a Nature Positive future. As the CBD negotiations converge in Nairobi this week, emphasis should be on a strong GBF that heralds a Nature Positive future for the world.
Ken Mwathe is the Policy and Communications Coordinator, BirdLife International Africa Office, Nairobi; ken.mwathe@birdlife.org