The export of used lithium-ion batteries for second-life applications from Europe to Africa must follow clear rules and be better controlled.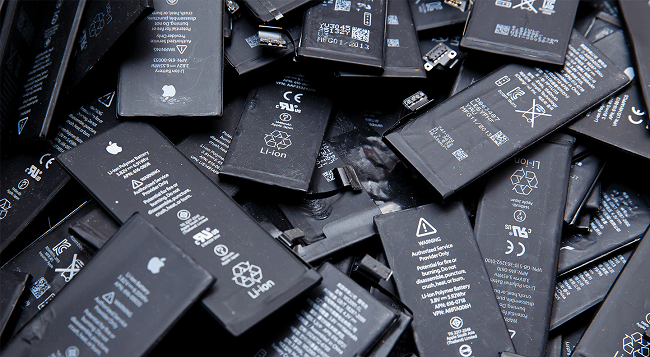 This is what a team of researchers and environmentalists from Oeko-Institut (Germany), PAN-Ethiopia (Ethiopia), the Centre for Sustainable Cycles (Ghana), the Centre for Justice Governance and Environmental Action (Kenya), and SRADev (Nigeria) is calling for.
Second-life for Lithium-ion batteries: In Africa or Europe?
In view of the currently rapidly growing number of used batteries from electric vehicles, buses and e-scooters, the question of proper end-of-life management appears to be increasingly more and more urgent, according to statistics by the researchers, who added that although recycling capacities are being built up in the EU, the logistics and recycling processes are usually associated with considerable costs.
"There is currently a trend to 'donate' used batteries to other countries," says battery researcher Dr Johannes Betz of the Oeko-Institut.
Many manufacturers argue that used batteries can still be used – for example in solar projects in Africa. More and more projects and press releases are praising this so-called repurposing approach as a solution.
"Repurposing of used Li-ion batteries can certainly yield many environmental benefits," says Betz. "But it is hard to understand why the focus is on shipping old batteries to low- and middle-income countries, given the great need for electricity storage in Germany and the EU."
High-quality batteries needed for solar projects in Africa
"We have a very high demand for electricity storage here in Ethiopia – especially in the coming years," explains the founder and Executive Director of the Ethiopian NGO PAN-Ethiopia, Dr. Tadesse Amera, "Small and medium-sized solar solutions with battery storage play a crucial role for clean energy in many rural communities. However, we do not need low-quality batteries with limited remaining lifetime. We have signed the Basel Convention on the Control of Transboundary Movements of Hazardous Wastes in the year 2000 and do not want to be misused as a dumping ground for the toxic waste of the North."
Clear rules for battery exports needed
"We must set clear rules for shipping used batteries to low- and middle-income Countries," says Phyllis Omido from the Centre for Justice Governance and Environmental Action in Kenya."The mistakes as made with the export of old computers must not be repeated," adds Dr. Sampson Atiemo from the Ghanaian NGO, Centre for Sustainable Cycles (SCYCLES).
He notes that, some 20 years ago, it was said that old equipment would contribute to development in Africa, adding however that the environmental and social consequences of an uncontrolled e-waste trade were enormous.
"And, like IT equipment, batteries contain numerous hazardous substances that can become a problem at the end of the product life cycle," Atiemo stresses.
To this end, minimum batterie-standards based on four pillars are needed, says the group.
"Firstly, used batteries should in no way be inferior to commonly used batteries in the target countries. Generally, only high-quality batteries that still have at least 80 percent of their original energy storage capacity may be considered for export and donations – proven by tests under real conditions.
"Secondly, if batteries are of equal quality to new batteries commonly used in the target countries, they should also have a price advantage for the receiving countries.
"Thirdly should shipments comply with international procedures for trading in used goods. For example, before shipping used batteries, their full functionality must be proven.
"In addition, forth, all actors bringing batteries – new or used – to market in low- and middle-income countries should be obliged to collect corresponding quantities in the same country and bring them to sound management. This corresponds to similar systems of extended producer responsibility in EU countries," submits the team.
Set up recycling structure in Africa
"Instead of sending old batteries to Africa, we need our own environmentally sound recycling capacities for lithium-ion batteries," says Dr. Leslie Adogame from SRADev Nigeria. "The demand for batteries will multiply, but the local take-back logistics, reuse and recycling are not yet sorted out."
According to him, more concerted efforts are needed to monitor the quality of imported batteries, set up domestic take-back systems and create dedicated reuse and environmentally sound recycling centres for batteries from domestic use.
"But please stop even considering sending your waste batteries to Africa," pleads Adogame.