Kano State Government on Wednesday, September 14, 2021 said that it would partner the National Conservation Foundation (NCF) in preserving forest reserves to mitigate climate change and other related problems.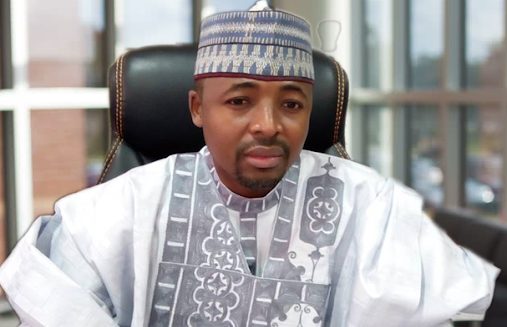 The Commissioner for Environment, Dr. Kabiru Ibrahim-Getso, disclosed this when the Director-General, National Conservation Foundation (NCF), Dr Muntari Aminu-Kano, paid him a courtesy visit in Kano, the state capital.
He said that the administration was giving attention to the environmental sector, with a view to restoring ecosystem, because of its importance to the overall well-being of human existence.
"We have no option other than to take measures that will restore our ecosystem and give it the necessary attention it deserves.
"Especially at this time when the state and country in general are experiencing a lot of climate change problems," he said.
According to him, the ministry has proposed a memo for various programmes aimed at addressing such issues to the State Executive Council and it is awaiting approval.
He further said that the ministry had drafted a "State Forestry Bill", which is currently at the State Ministry of Justice undergoing legal vetting, in an effort to preserve the forest reserves and the environment.
He thanked the DG for the visit, as well as their various projects and enlightenment on the importance of protecting forest in the state in particular and the nation in general.
The commissioner assured that the ministry would continue to work with such partners towards achieving the desired objectives.
In his remarks, Dr. Aminu-Kano said that they were in the state to intimate stakeholders on the need to work together to protect and safeguard the forests from encroachment.
"The foundation is worried by the level of encroachment and large destruction of most parts of reserved forests in the country.
"We are making arrangements with authorities on how such encroached forests can be reclaimed," he said.
He commended Kano government and the traditional institutions in the state for doing their best by ensuring that over 60 hectares of forest had not been destroyed by encroachers.
Aminu-Kano explained that the foundation would soon embark on massive tree planting in some of the forest reserves in the state.
He therefore solicited for the support of the government in achieving the set goal.
The director-general enumerated some of the achievements recorded in the state to include the establishment of Kunkurawa Woodland Forest in Ajingi Local Government.
Others include the establishment of Orchard Programme at Government Girls Secondary School Dala and organisation of seminars and workshops for stakeholders, among others.
By Zubairu Idris