The Kaduna State Government has commenced disbursement of loans to farmers in the state under a partnership with the Bank of Agriculture (BOA) with a total sum of N1 billion ready for access by the farmers.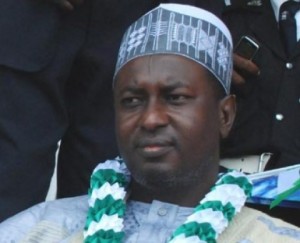 The state governor, Mukhtar Ramalan Yero, disclosed this at a flag-off ceremony and distribution of cheques to benefiting farmer cooperative groups and individual farmers in the state.
Governor Yero said the scheme is aimed at providing finance to farmers in a bid to increase performance in the sector.
"The Agricultural loan scheme has a convenient means of raising funds to finance agriculture and agro allied businesses in view of the attractive interest rate chargeable which is only 5%, with a very short period of loan processing and disbursement.
Yero said the Technical Committee established by the State Ministry of Agriculture had screened six cooperative associations and nine individual farmers to benefit from the first phase of the scheme.
"The beneficiaries have been drawn on equal basis from the three senatorial zones of the state. Each cooperative association has an average of ten farmers and will receive agricultural loan ranging from N2.5 million and above.
"On the other hand, each individual beneficiary will receive the sum of N250,000. The Bank of Agriculture will continue to disburse the facility to other beneficiary Cooperative Associations and individual farmers. I therefore urge farmers that have not indicated interest to hasten to take advantage of the opportunity being provided by this scheme," he said.
He further reiterated the commitment of the present administration towards improving the agriculture sector in the state as a way of diversifying the economy.
"With a population of approximately 170 million people in the country, government at both federal and state levels cannot afford to neglect the agricultural Sector. Especially with the ever dwindling Statutory Allocation from the Federation Account and the need to diversify the sources of revenue to fund government programmes and activities," he said.
By Ibrahim Mohammad, Kaduna