The Japanese government has approved a new strategy for the promotion of hydrogen, involving generating 15 trillion yen ($107.76 billion) of investment from both public and private sectors.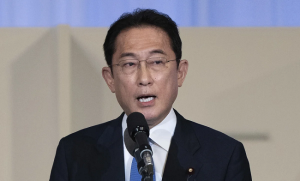 The government said on Tuesday, June 6, 2023, that the new strategy was aimed to accelerate its use in the country's push towards de-carbonisation.
Under the first revision in six years to the country's basic hydrogen strategy, it was also decided that the hydrogen supply would be increased sixfold.
This would significantly increase from the current two million tonnes to a supply of around 12 million tonnes by 2040.
Since the government's basic strategy on hydrogen was formally announced in 2017, Japan wanted to place itself as a leader in creating a "hydrogen society."
It planned to push the use of hydrogen as no carbon dioxide or other greenhouse gases were emitted when combusted and had been promoting its use for thermal power generation.
In addition, the government had been encouraging the use of hydrogen for cars' fuel cells and other technologies utilising hydrogen, such as water electrolysis.
But the government faced the issue of high production and transportation costs of hydrogen and whether industries and individuals would switch from a long-held reliance on regular fossil fuels.
"We would like to steadily build a supply chain for hydrogen in Asia and the Indo-Pacific region by further expanding Japan's hydrogen technology, which has been world-leading," Economy, Trade and Industry Minister, Yasutoshi Nishimura, said.
Challenges notwithstanding, the government hoped companies would use hydrogen more and encouraged them to do so as part of its strategy by 2040.
Prior to that, by 2030, the government planned to achieve the commercialisation of hydrogen power and eyes hydrogen supply, reaching three million tonnes in 2030 and around 20 million tonnes by 2050.
Japan's revised hydrogen strategy, which also involved the construction of larger vessels capable of importing higher quantities of hydrogen.
It was part of its broader plans to achieve a country with net-zero greenhouse gas emissions by 2050.