The Ogun State Government has solicited the support of stakeholders in the state's forestry sector to join its efforts in curbing illegal felling of trees in government owned forest reserves in order to enhance its Internally Generated Revenue (IGR).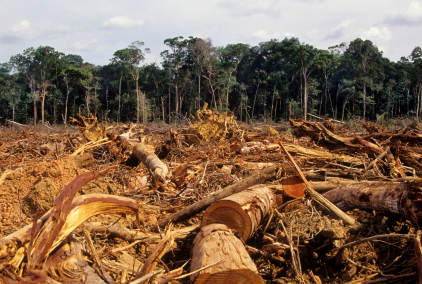 Commissioner for Forestry, Kolawole Lawal, gave the charge while addressing the Timber Contractors Association, Ogun Waterside Chapter, during a working visit to Divisional Forestry Office, Abigi in Ogun Waterside Local Government Area of the state.
Lawal said that the state's IGR was very crucial for its development and growth, saying that all ongoing developmental projects are being majorly financed with tax payers' money.
"It is very pertinent to work together in order to achieve our aims and objectives in boosting the state's IGR as we are all aware of the dwindling allocation from the Federation Account, therefore all hands must be on deck to achieve this," he said.
The Commissioner disclosed that the theme of this year's budget tagged ''Budget of Optimisation'' was aimed at maximising available resources in order to get good results and, in line with this, he charged the stakeholders to carry out their duties in the forest reserves with utmost sense of responsibility.
He urged all stakeholders involved in the forestry sector to join hand in glove with the government in total eradication of illegal felling of trees in the state owned forest reserves, explaining that it makes government lose money through illegal activities in the forest reserves, and negatively impacting the IGR.
Responding, Monitoring Unit Officer, Marine Section, Olameto Gabriel, assured government of section's unalloyed support to curb illegal acts in the forest reserves, adding that they would act according to the rules and regulations guiding forestry operations in the state.
He affirmed the readiness of timber contractors in the state to collaborate with government in achieving its aims and objectives, especially in the area of boosting the IGR to further provide more developmental projects for the people of the state.