Cracks growing across Antarctica's Brunt ice shelf are set to release an iceberg twice the size of New York City.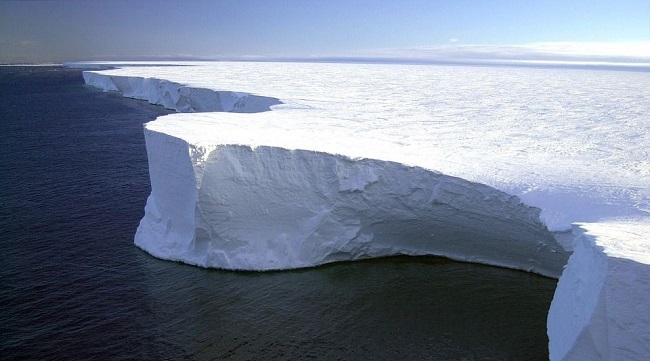 NASA Earth Observatory has released before and after images, taken 30 years apart, showing a massive difference in the Antarctic Brunt ice shelf.
One crack along part of the ice shelf, which first appeared in October 2016, has continued to grow eastward.
The images also show a rift, which has previously been stable for 35 years, has started accelerating northward as fast as 4 kilometres per year.
Joe MacGregor, a glaciologist at NASA's Goddard Space Flight Centre, said: "The near-term future of Brunt Ice Shelf likely depends on where the existing rifts merge relative to the McDonald Ice Rumples. If they merge upstream (south) of the McDonald Ice Rumples, then it's possible that the ice shelf will be destabilised."
The growing cracks have prompted safety concerns for people working on the shelf, particularly researchers at the British Antarctic Survey's Halley Station.
Chris Shuman, NASA/UMBC glaciologist, said: "We don't have a clear picture of what drives the shelf's periods of advance and retreat through calving. The likely future loss of the ice on the other side of the Halloween Crack suggests that more instability is possible, with associated risk to Halley VIa."
This follows a report which found that Antarctica is losing six times more ice mass annually now than 40 years ago. The study used updated drainage inventory, ice thickness and ice velocity data for 176 basins draining the Antarctic Ice Sheet from 1979 to 2017.
View the images from NASA here.
Courtesy: Climate Action