A prominent African climate change negotiator has alleged that developed nations did not, in reality, mean to commit to the Bali Action Plan (BAP), which was endorsed in 2007 at the close of the COP 13 in Bali, Indonesia.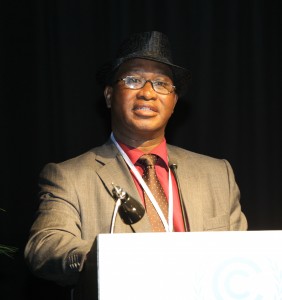 Victor Fodeke, who used to be Nigeria's climate chief, stated that, since 2007, subsequent actions by the advanced world were surreptitiously tailored to reverse the provisions of the BAP, which seemed to favour developing nations.
He said: "The Bali Action Plan (BAP) appears to have been 'mistakenly' endorsed by the developed world in Bali in 2007. These countries, who are responsible for over 90 percent of the greenhouse gases (GHGs) that is causing the warming of our planet and are now responsible for the extreme weather and disasters that have run riot in many countries, are now bent on rewriting the convention for the second commitment period."
According to him, processes aimed at redressing the "mistake" began with the Copenhagen Accord in 2009.
His words: "Penultimate to COP15, two of the members of the COP15, during a visit did not know when the 'cat was let out of the bag' by stating: 'How on earth did we agree to BAP in COP13?' The Cancun COP16 endorsed the Copenhagen Accord, while COP17 was their next plan to operationalise it.
"Now is the time for the continent to wake up and truly strategise, act and negotiate with one voice though political, diplomatic and economic tactics. The tactic of dangling $100 billion through the proposed Green Climate Fund for 2020 is still a mirage.
"While we are yet to see the fast start fund that is not really clear now which is ODA and which is 'new' and 'additional' as in the negotiated texts. We should guide against any trick to tinker us to remove or 'renovate'the firewalls. Africa by present records is contributing less that 4 percent GHG."
The COP 18 holds in Doha, Qatar later in the year.