Pakistani authorities on Tuesday, April 30, 2019 placed emergency services on high alert in Karachi as the country's most populous city braces for another potentially deadly heatwave.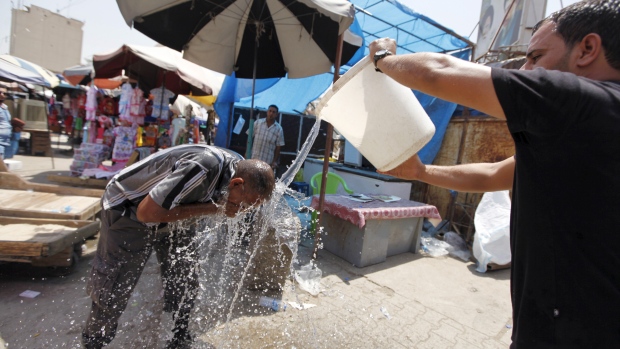 The meteorological department warned that, from Wednesday, the temperature would rise to 42 degrees Celsius in the port city, which has a population of 20 million people.
The cooling winds from the Arabian Sea will cease, further aggravating the situation.
"This will take the humidity to an unbearable level,'' meteorological official Sardar Sarfraz said, adding that the heatwave would last for three days.
Local official Nasir Durrani also said the health department has advised people to stay indoors and avoid exposure to sun, adding that undertaking physical activity might cause heatstroke, which can be deadly.
Another official, Akhtar Hussain, said the government has declared a state of emergency at hospitals and temporary clinics were being set up to cope with the situation.
In 2015, over 2,000 people died in Karachi when a heatwave struck the city during the Muslim holy month of Ramadan, when people fast from dawn to dusk.
Pakistan, sandwiched between highly the industrialised nations of China and India, faces severe fallout of global warming in the form of frequent heatwaves, floods and land erosions.