Global warming, environmental conservation and human right issues are on the agenda for talks between German Foreign Minister Heiko Maas and Brazil populist President Jair Bolsonaro and his Brazilian counterpart, Ernesto Araujo, on Tuesday, April 30, 2019.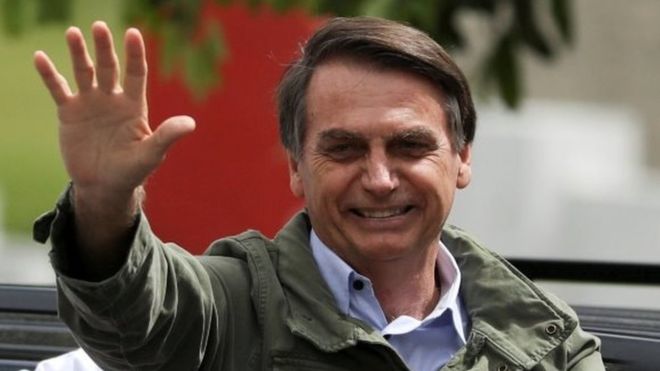 "We will certain be talking about themes like climate protection, the rain forest, human rights, minorities, homosexuals.
"These are things which we should be able to discuss as partners,'' Maas said ahead of the meeting.
Reports say Maas is the first representative of a European Union government to be received by Bolsonaro since he took office on Jan. 1.
In his meetings with leaders in Brazil, Columbia and Mexico during a four-day visit, the foreign minister aims to push Germany's stance backing an "alliance of multilateralists.''
The aim is to counter moves by Bolsonaro and U.S. President Donald Trump to call into question international treaties and institutions.
Maas, while speaking in Salvador da Bahia on Monday, sent out a clear message.
"Populism and nationalism are on the march globally, and achievements made over decades are no longer discussed, but rather even questioned to some extent,'' he said.
Bolsonaro's attitudes to homosexuals, women and black people expressed during his campaign in 2018, provoked outrage.
He has also made clear that global warming and environmental protection are not his priorities.
Maas will travel to Colombia and then to Mexico before returning to Berlin on Thursday, report says.