The price of dust mask has increased in Kano State following intense cold, harmattan dust and hazy conditions, the News Agency of Nigeria (NAN) reports.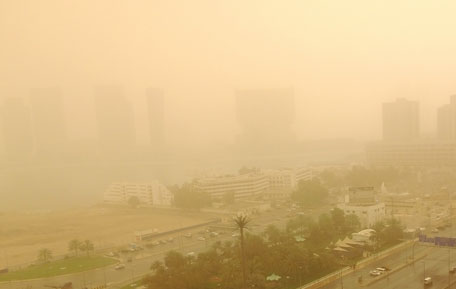 A NAN correspondent who went round some markets in Kano, the state capital, on Tuesday, January 2, 2018 found that a pack of 50 dust masks that cost between N450 and N500 before the harmattan was now being sold at between N600 and N700 at wholesale price.
NAN also learnt that most of the mask sellers increased the price of the product due to the harmattan, as people were seen trooping to Igbo Road Market and Sabon Gari Market to purchase the commodity.
One of the mask hawkers at Igbo Road Market, Abubakar Sani, said both men and women buy and use the commodity.
He added that "business is moving smoothly: in a day, I sell between three and four
packs of the mask, as well as other items such as hand gloves.
"Few months ago, a piece of the mask was sold at N20 but it now cost N40."
Another seller, Najib Mustapha, said people patronise him on daily basis and the prices vary.
Malama Fatima Isa, who was seen wearing the mask, said she used it to protect herself from dust because she had asthma.
Another person wearing the mask, Malam Isa Bala, said the weather condition was harsh and the dust was overwhelming "so I have to protect myself."
Meanwhile, the number of hawkers of the mask had increased in the city.
By Bosede Olufunmi