Global Initiative for Food Security and Ecosystem Preservation (GIFSEF) and the Centre for Journalism Innovation and Development (CJID) have called for the review of forests law in Nigeria to protect the environment.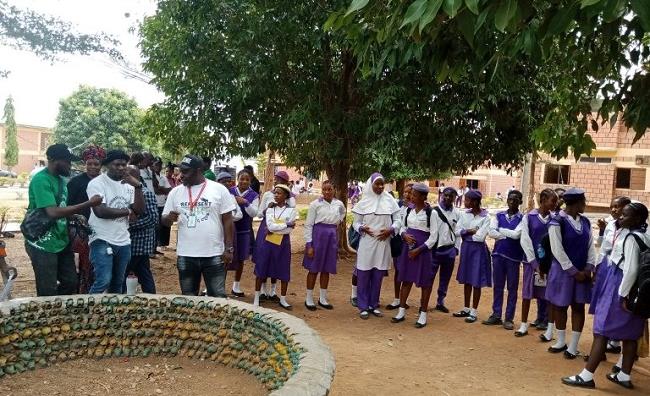 They made the call on Tuesday, March 21, 2023, during tree planting exercises in two government schools in Abuja, to mark the International Day of Forests.
Mr Gabriel David, Executive Secretary, GIFSEF, said that there is urgent need to review forests law to protect the entire ecosystem.
David frowned at the way people cut down trees saying that "one major product of deforestation at the moment is charcoal production.
"Charcoal production is very massive, we must take action to save and protect our environment from it.
"We need to review our laws on the forests to ensure that people don't just cut down trees in the forests without permission," he said.
According to David, the celebration is timely with the recent report by the inter-governmental panel on Monday.
"The report clearly showed that we are not on the path of reducing climate change," he said.
David advised that Abuja residents should help themselves by planting trees to conserve the urban-ecosystem.
Mr Akintunde Babatunde, Director of Programmes CJID said that this is the 3rd year, in a row that the CJID has been planting trees
"'We have been planting trees, epecially in Secondary Schools to educate people about their environment.
"If we need to get back the environment to default, we need to plant trees.
"There is need for students to learn about their environment and be intentional to protect the environment," Babatunde urged.
Miss Jennifer Lazarus, an SS2 student of Government Secondary School, Wuse Zone 3, lauded the planting of trees in her school.
Lazarus expressed joy for the gesture and promised to nurture the tree she planted urging everyone to imbibe the act of planting trees.
Similarly, Mr Joshua Sharang, an SS2 student of Government Science Technical College, Garki, commended the efforts of the NGOs in the planting of trees in the school.
Sharang said that trees would provide food, shelter, protection from climate change and equally beautify the environment.
He promised to continue in the path of planting trees.
The International Day of Forests is usually marked annually on March 21. The International Day of Forests for 2023 is with the theme: "Forest and Health".
The International Day of Forests was established by a resolution of the United Nations General Assembly on Nov. 28, 2013.
The Day celebrates and raises awareness of the importance of all types of forests.
By Abigael Joshua