The River Ethiope Trust Foundation (RETFON) along with Earth Law Centre and other partners have drafted the River Ethiope Rights Act of 2019 (Act) in a bid for the River Ethiope to be the first river in Africa to be recognised as a living entity with legal rights.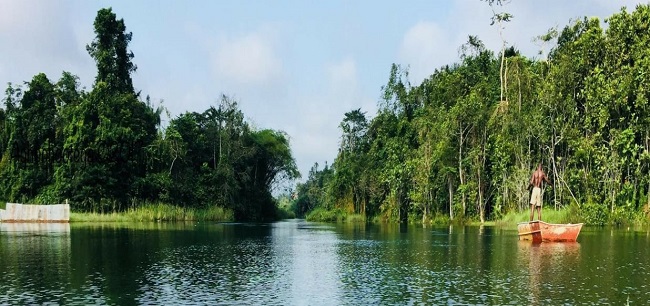 A growing number of rivers across the world are said to already have legal rights to be protected from pollution and restored to health – including in New Zealand, Ecuador, and Colombia.
Amongst the rights sought for the River Ethiope are rights to be free from pollution, to native biodiversity, to restoration, and others. The River would also have standing to be heard as a party in a court of law. Finally, legal guardians would be appointed to enforce these rights.
"Concurrent to this effort, we also seek legal rights for all rivers in Nigeria. This would benefit communities, too, as human health is inseparable from the health of ecosystems," says Irikefe Dafe, head of RETFON.
Found in the Delta State of Nigeria, River Ethiope originates from a community called Umuaja and flows through several others before joining the sea at Sapele. About 50km long, the river is shared by four local government councils namely Ukwuani, Ethiope East, Okpe and Sapele with an estimated population of 1.7 million people.