The GMO-Free Nigeria Alliance and Health of Mother Earth Foundation (HOMEF) in commemoration of the World Food Day 2020 have called for more action on protection of food systems.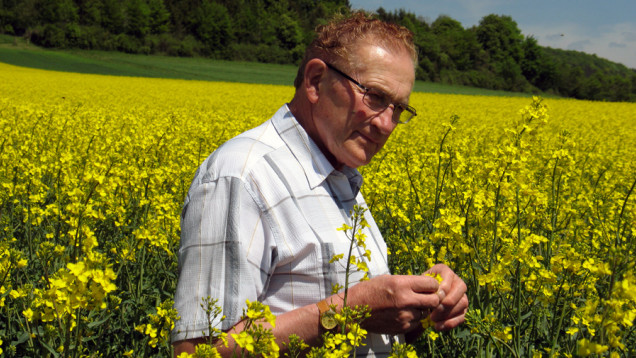 According to the coalition, Nigerians need to free their food systems from corporate take-over and support the small-scale farmers who hold the key to food security and who currently produce the bulk of the food consumed globally.
Director of HOMEF, Nnimmo Bassey, stated that modern agricultural biotechnology is not a silver bullet that will fix the challenge of food insecurity.
"In over two decades since GMOs were introduced, they have not brought about increase in food security. The results have instead been introduction of super weeds, increased use of herbicides, soil degradation and a monoculture system which impairs nutritional and soil biodiversity," Bassey stressed.
"As we mark this day with the theme 'Grow, nourish, sustain. Together. Our actions are our future,' we are reminded to support local economies. We are reminded to invest in agroecology which nourishes our ecosystems, mitigates climate change and ensures optimum production of nutritious food in ways that are economically sustainable and ecologically viable," according to Joyce Ebebeinwe, programme manager, Hunger Politics, at HOMEF.
The groups, in a statement on Friday, October 16, 2020, recognised the contributions of Percy Schmeiser to the fight for food safety and against the forces that undermine the rights of farmers.
Schmeiser, who is known for his legal tussle against the biotech company, Monsanto, died quietly at age 89 on Tuesday, October 13, 2020. Schmeiser's death happened just a few days after a movie about his life, called "Percy", was released. According to his son, John Schmeiser, he had Parkinson's disease.
The legal battle between Schmeiser and Monsanto, now Bayer, started in the 1990s over genetically modified canola seeds which, according to Schmeiser, blew into his farm from another farmer's field. Monsanto has insisted that Schmeiser paid up for using the seeds which he denied ever purchasing from the company.
The case went to the Supreme Court of Canada, which ruled that he infringed on Monsanto's patent but that he did not have to pay damages to the company.
The farmer's fight with Monsanto highlights one of the main issues with genetically modified organisms and why they should be resisted, according to HOMEF, adding that patents make it difficult for farmers to save, share or reuse the seeds which are originally theirs.
"The fight against biotechnology companies is a fight for justice in our food systems. As we bid Schmeiser farewell and as we mark the World Food Day we call on all stakeholders to rise up and speak up against the agricultural system that puts profit over people," emphasised Mariann Orovwuje, Food Sovereignty campaigner at Friends of the Earth Nigeria/Africa.
"Schmeiser was an internationalist, believing that the struggle for a GMO-free agriculture is a universal matter. I recall when he came to Nigeria to join forces with us to fight the scourge," she added.
GMO Free Nigeria believes that the best way to honour the memory of Percy Schmeiser and all others in the struggle is to preserve, share and celebrate natural seeds and stand with farmers and producers to defend our food systems.