Farmers and other stakeholders in the agricultural sector have been urged to embrace agroecology to help protect the environment against deforestation and climate change.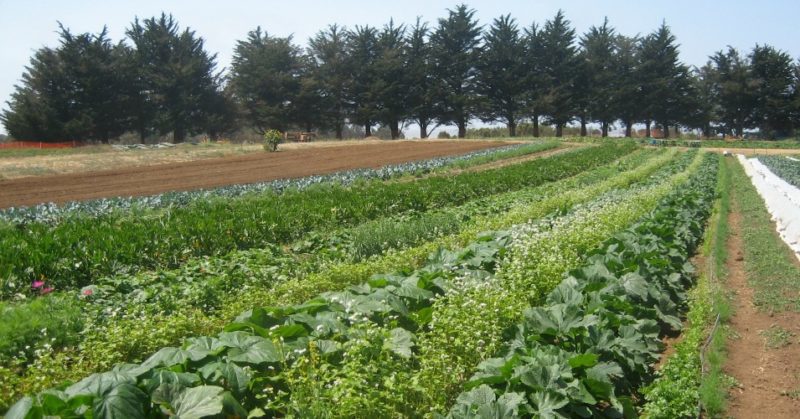 The call was made at a one-day training on Agroecology organised by Envirumedic, ActionAid Nigeria, and non-governmental organisations (NGOs) on Monday, June 24, 2019 in Effurun near Warri, Delta State.
Agroecology is an integrated approach that simultaneously applies ecological and social concepts and principles to the design and management of food and agricultural systems.
It also seeks to optimise the interactions between plants, animals, humans and the environment while taking into consideration the social aspects that need to be addressed for a sustainable and fair food system.
The Executive Director of Envirumedic, Mr Monday Itoghor, said the training was organised to create awareness on the importance of agroecology in the country and the need to embrace it.
Itoghor said that the training was also targeted at building the capacity of the stakeholders on agroecology and to promote its principles for adoption by the people.
"The practice of agroecology will contribute to better management of the environment including water and land management.
"This training is for stakeholders, but the main beneficiaries are the farmers in the rural areas," he said.
Itoghor urged the participants to take advantage of the one-day programme to have a better understanding of agroecology and by implication a better environment.
Mr Azubuike Nwaokoye, who spoke on behalf of the ActionAid Nigeria, said deforestation was one of the major causes of climate change and can potentially lead to negative impacts on ecosystems and the environment.
He said that large scale tree cutting could lead to deforestation, a transformation of an area from forest to terrain with little vegetation.
According to him, the destruction of trees may, therefore, encourage global warming, while changing temperatures can alter organisms and hamper their survival in the ecosystem.
"The present agricultural practice has showed that Nigeria is fast indulging in the falling of trees and using of chemicals which has resulted to high rate of flooding.
"In addition to inundation of the coastal areas, food insecurity, reduction of arable farmlands among others," he said.
Nwaokoye said that agroecology methods was effective, noting that it had proven to be better than the conventional methods of farming through increased yields per unit area.
Responding, the participants thanked the organisers and called on the government at all levels to intensify awareness on the need to embrace agroecology to save the environment.
By Edeki Igafe