Women Initiative for Sustainable Environment (WISE), an NGO, has urged the federal, state governments and development partners to support a nationwide development of clean cookstove entrepreneurs for sustainable fuel management.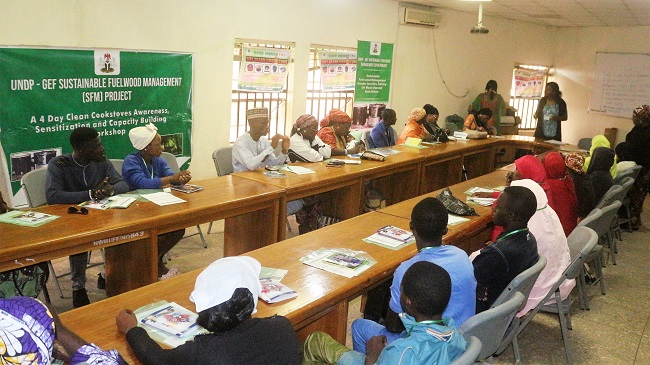 The WISE Founder and Programme Director, Ms Olanike Olugboji, made the call at the opening of a four-day clean cookstove awareness, sensitisation and capacity building workshop for 40 persons in Kaduna on Monday, June 24, 2019.
Olugboji said that the workshop was organised to build the capacity of men and women to become clean cookstove entrepreneurs and advocates for access to clean energy.
According to her, over 70 per cent of Nigerian population still rely on fuelwood for cooking, pushing the rate of deforestation to alarming level.
"Similarly, over half of the country's forests have been cut down, predominantly for fuelwood used in the last 12 years, a development exacerbated by rapid population growth.
"Therefore, training and developing cookstove entrepreneurs across the country will drastically reduce the high demand for fuelwood for cooking and other industrial use with its accompanied health risk.
"This in the long run will prevent smoke related illness from use of firewood, reduce deforestation and greenhouse gas emissions."
She said that the clean cookstove training was under the United Nations Development Programme (UNDP) – Global environment Facility (GEF) Sustainable Fuelwood Management (SFM) project.
She said that the SFM, a five-year project, was being implemented by Energy Commission of Nigeria to protect forest resources for sustainable development.
She, however, said that the project was being implemented only in Kaduna, Delta and Cross River states, adding that 120 clean cookstove entrepreneurs had been established across the three states in 2018.
"We have begun training another set of entrepreneurs, comprising leaders of men, women and youth groups, including the blind, the deaf, the dumb and the physically challenged.
"We are building their leadership and advocacy capacity and their entrepreneurship skills and how to use available digital platforms to create the needed awareness and promote the use of clean cookstove.
"This is our inclusive and participatory approach to promote access to clean energy by creating the needed awareness, which is still very low across the country.
"We, therefore, want the Federal Government and its development partners to look beyond the three states and cover the 36 states of the federation for maximum impact.
"We want more partners on this project because people from all over the country have already indicated interest to be part of this movement," she added.
By Philip Yatai