A report that analyses the impact of COVID-19 on the economy of Nigeria and the rest of West Africa has been officially released.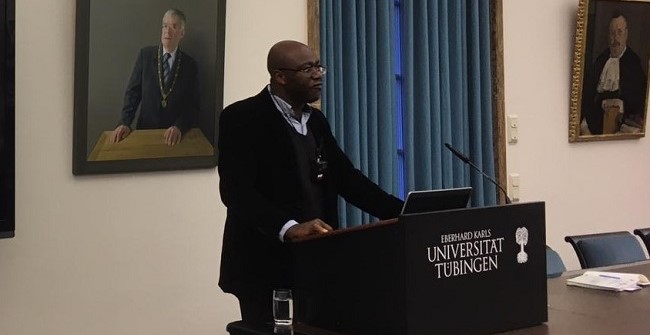 Titled: "Promoting a Green and Resilient Recovery in Nigeria and the rest of West Africa," the document, which also provides a set of recommendations that can help to facilitate green recovery in these countries, was released on Tuesday, May 11, 2021 by the Society for Planet and Prosperity, a non-governmental organisation (NGO) devoted to advancing action to enhance environmentally sustainable economic growth in Africa.
Professor Chukwumerije Okereke, President, Society for Planet and Prosperity, said: "We all know that Covid-19 is an unprecedented event with socioeconomic consequences of immense proportion for Nigeria as well as other West African countries.
"While the number of cases and deaths linked to Covid-19 in the sub-region remains below projected figures in March 2020, the pandemic has and continues to stretch regional and global health, financial and socio-economic resilience to their very limits. The pandemic has also triggered multiple impacts on the environment, exacerbated inequalities and food security, and upended Africa's economic growth projections. The subregion is being faced with plummeted GDP and a sudden spike in inflation with a projected fall in international remittances and FDI.
"It is true that Covid-19 could result in lower carbon emissions due to the reduced intensity of economic activities. However, it is also the case that such reduction of economic activities could lead to the reversal of efforts to achieve SDGs in West Africa and the deepening of poverty and insecurity in the sub-continent. The current economic challenge could lead to slow progress in the development of the technologies and innovation needed to make long-term sustainable progress in tackling climate change and moving the economies along the green development paths. Some projections indicate up to 30 million jobs could be lost and about 28 to 49 million people could be pushed into extreme poverty."
According to Okereke, the situation presents opportunities for governments and other stakeholders to use the Covid-19 recovery efforts to shift their economies from a brown and unequal trajectory to a much greener and equitable path. He added that the report makes the case that tackling climate change is not a needless inconvenience that should be set aside in the pursuit of the recovery of economic growth; but rather a necessity that needs to be tackled alongside, and indeed as part of the economic recovery plan.
The concept of green recovery and building back better, said Okereke, have gained some level of popularity in recent time, "but there has been limited national and international discussion about what these concepts mean for Africa and the concrete recommendations on the kinds of system thinking, strategic planning and concrete actions required by key actors in Africa to steer the continent on the path of green resilient recovery".
He added: "The report contributes to advancing understanding of the policies that can help advance green recovery and combine efforts to tackle climate change and COVID-19 in a synergistic manner to enhance efficiency and sustainability. Some of the actions include massive investment in renewable energy, green transportation, climate-smart agriculture, circular economy and energy efficiency among many others.
"The report is now being presented to help West African countries integrate climate change action as a central objective in the planning and implementation of their respective economic recovery plans to build back a safer, green and resilient economy towards achieving the SDGs and NDCs, Agenda 2030, and African Union agenda 2063."
The report can be downloaded here: https://sppnigeria.org/downloads/