Jewel Environmental Initiative (JEI), an NGO, has commended the Gombe State Government for initiating a massive tree-planting scheme aimed at growing four million trees across the state in four years.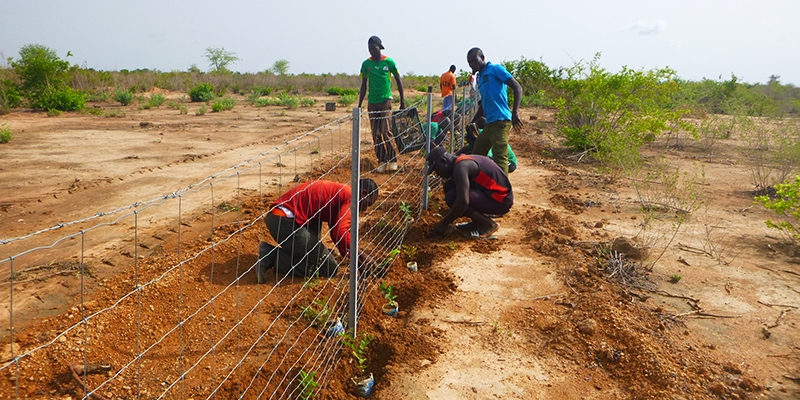 The programme tagged: "Gombe Goes Green" (3G) is an initiative of Gov. Inuwa Yahaya's administration to plant one million trees every year within the next four years to tackle the menace of desertification in the state.
Mr Ismail Bima, the Chief Executive Officer of the NGO, which focuses on environmental challenges in the state, made the commendation in an interview with News Agency of Nigeria (NAN) in Gombe, the state capital, on Thursday, August 15, 2019.
Bima said that the initiative was long overdue in view of the serious environmental threat of desertification in the state, adding that the project would help to rectify the environmental damages in the state.
"I commend the present administration for this initiative of planting over four million trees to address the menace of desertification. It is laudable and we as environmentalists are excited.
"This is refreshing and exceptional because no administration had embarked on such revolution to make Gombe State green again. We as NGOs in the state have been canvassing for this.
"The project is a positive response to our appeals. The government has heard the plights of the people. We are in environmental crises with the few trees we now have in Gombe.
"Imagine four million trees in Gombe State within the project period; it will greatly impact positively in reducing environmental degradation, erosion, and desertification,'' he said.
Bima said that the programme would also provide jobs for the youths as government planned to engage 27, 000 youths on a monthly pay of N7,500 to nurse the trees to maturity.
While attributing the major challenge of the project to getting tree seedlings for the four million tree planting scheme, he appealed to the international organisations and national bodies to support the government's initiative.
He also commended the state government for partnering with NEWMAP in the procurement of tree seedlings, adding that such partnership has yielded 500, 000 seedlings to be used as a pilot.
"To address the challenge of seedlings, the state government also established nurseries in Bogo, Kwadom, Kanawa forest, Kwami, and Kaltungo to feed the project with the needed boost,'' he said.
He appealed to all residents of Gombe to see the project as a collective responsibility to address the environmental challenges bedevilling the state by picking interest in watching over the trees planted in their domains.
Gombe is amongst the 11 desertification frontline states alongside Adamawa, Bauchi, Borno, Jigawa, Kano, Katsina, Kebbi, Sokoto, Yobe and Zamfara.
In Gombe State, the frontline local government areas that are most prone to desertification include Dukku, Funakaye, Nafada and Kwami.
By Peter Uwumarogie