An ecologist, Mr Richard Inyamkume, has urged government at all levels to sensitise Nigerians, particularly food handlers, to the negative effects of wrapping hot foods in nylons and plastics.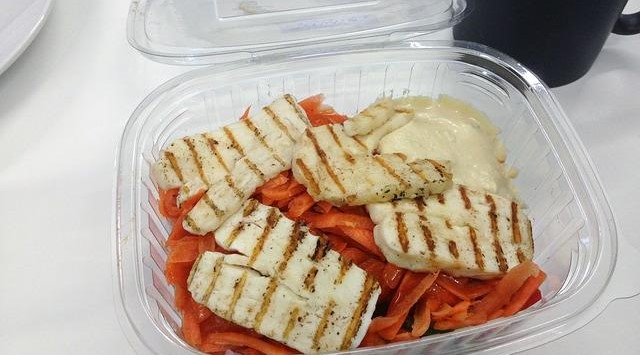 Inyamkume, the Executive Director, Ambassadors of Dialogue, Climate and Reintegration, an NGO, gave the advice in an interview with the News Agency of Nigeria (NAN) in Abuja on Sunday, January 13, 2019.
According to him, one of the most serious environmental challenge of the 21st century is plastic and nylon pollution, as well as its adverse effect on health when used for packaging hot food.
"The practice of wrapping hot foods in nylons and plastics have become prevalent in urban and rural communities across Nigeria and it increases exposures to toxic and harmful chemicals which is leached into our foods.
"Nigerians need to know that plastics contain Bisphenol A (BPA), a chemical that once ingested, can mimic estrogen in our bodies, especially in adult women.
"In fact, scientific studies show that certain chemicals contained in nylons and plastics are capable of stimulating human breast cancer cell growth and can affect sperm production in adult males," he said.
Inyamkume said that pregnant women, infants and children were not exempted from its adverse effects once they come in contact with such chemicals.
"A study conducted in the U.S in 2004 found traces of BPA in 93 per cent of urine samples that were taken from a given sample population.
"This indicates that many humans already have traces of BPA in their systems and need to limit further exposures.
"One thing is certain, the more plastics are heated and cooled, the more chemicals in such containers begin to break down into our food.
"We need to let people know that for every encounter with a plastic container or nylon, especially when such is used in packing hot foods, our health is at risk," he said.
According to him, people need to be aware so that they can take precautionary measures when handling hot foods, aware of the adverse chemical effect of plastics when these come in contact with it.
"Though I understand that it is nearly impossible to run a fully equipped kitchen without plastics or nylons as most of the food we eat are even wrapped in nylons and plastics such as bread, peanuts, and beans.
"We could do something to limit exposures to chemicals contained in plastics by opting for products that are free from plastic and nylon.
"We need to change our consumption attitudes and engage in healthy lifestyles, and also reduce plastic waste generated in communities," he said.
By Deji Abdulwahab