An ecologist, Mr Dennis Ugwuja, has appealed to the Federal Government to fast-track the clean-up of oil spill in Ogoniland, Rivers State.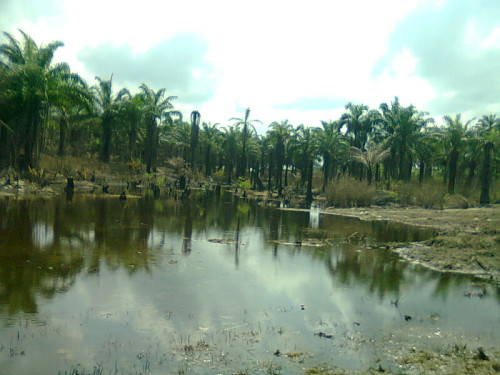 Ugwuja, who is the Executive Director of Climate Change Mitigation and Adaptation Initiative (CCMAI), an NGO, made the appeal on Wednesday, January 10, 2018 in an interview with the News Agency of Nigeria (NAN) in Abuja.
According to him, the Federal Government should accelerate the implementation of the Report on Environmental Assessment of Ogoniland.
The ecologist said that the Report, which was inaugurated in 2011 by the United Nations Environmental Programme (UNEP), was also handed over to the Federal Government for implementation.
The ecologist recalled that the report recommended, among other things, that the Federal Government should commence immediate clean-up of oil spill in Ogoniland.
"Having carefully studied the oil spill and clean-up projects of Gulf of Mexico and the Exxon Valdez Oil spill, it didn't take ages to clean up the whole thousands of miles that were affected.
"Ogoni communities have never enjoyed the natural resources deposited in their land as a result of impacts of oil activities on their land, especially the oil spill on their economic land," he said.
According to him, it is high time for the Federal Government to address the clean-up of Ogoni oil spill project it inaugurated in 2017.
Ugwuja said that his organisation was yet to see the hand work of the Hydrocarbon Pollution Remediation Project (HYPREP) saddled with the responsibility of facilitating the implementation of the clean-up in Ogoni land.
"It is only in the third world country like Nigeria that serious issues affecting the lives of oil producers and their economic farm land are politicised.
"Government should make undiluted effort to ensure speedy clean-up of Ogoniland. The Ogoni people can no longer be deceived by mere promises,'' he said.
He called on well meaningful environmentalists to form synergy and remain steadfast in the fight against oil pollution in the Niger Delta.
By Deji Abdulwahab