The Federal Ministry of Information and Culture on Wednesday, February 13, 2019 called for a workable National Action Plan to maximise and effectively use underwater valuables for sustainable development.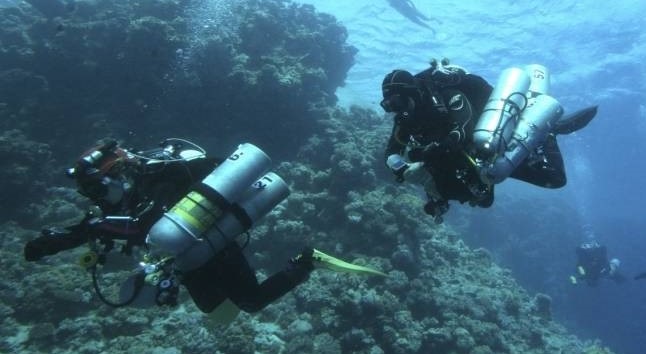 Ms Grace Isu Gekpe, Permanent Secretary of the ministry, made the call at the National Sensitisation Workshop on the 2001 UNESCO Convention for the Protection of the Underwater Cultural Heritage, which held at the ECOWAS Commission, Abuja.
She explained that the convention seeks to protect all traces of human existence having cultural, historical and archaeological characters like shipwrecks, prehistoric arts works, treasures, sacrificial sites and old ports that cover the oceans floors.
Gekpe added that as a country party to the convention, Nigeria had the mandate to stop the illegal looting and pirating on its water.
"The Sustainable Development Goals 14, deals with sustainable use of water resources and we are obligated to do this as a nation by charting today, the best practices that will keep it in effective use for the future."
She said there was an urgent need for all stakeholders to build up inventory and preserve the nation's underwater cultural heritage as well as resuscitate numerous historical events and project the sites for tourism purpose.
She stressed the need for the National Assembly to harmonise the relevant articles of the convention into national cultural legislation, to serve as the framework for effective implementation of the convention.
Gekpe also enjoined the Nigerian Navy to be on the lookout for pirates and commercial salvagers destroying historical and archaeological evidences of cultural patrimony.
In the same vein, Prof. Abdulahi Maga, the Director, Education, Science and Culture, ECOWAS, while commending the Federal Government for ratifying the convention, assured that ECOWAS would assist to ensure that her underwater heritage is secure.
Maga said that it was time for the African continent and other cultural institutions to harness the potential in the underwater heritage and protect it from pirates as well as other commercial enterprises.
The 2001 UNESCO Convention on the Protection of Underwater Cultural Heritage was aimed at achieving heritage protection in respect of high ethical and scientific standard as well as effective State Cooperation.
The convention brings protection to the same level as the protection of land based sites and enables states' parties to adopt a common approach to preservation and ethical scientific management.
By Salisu Sani-Idris