The need to boost food production for Nigeria be self-sufficient and improve its Gross Domestic Product (GDP) cannot be over emphasised.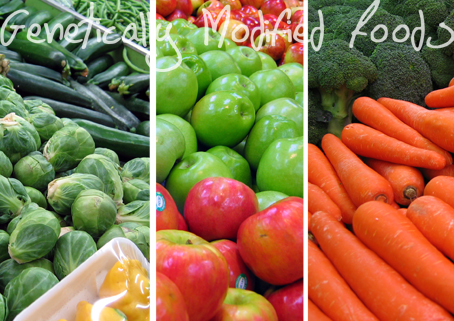 The country has been facing some form of food insecurity due to the effects of insurgency in the Northeast and some natural disasters such as flooding and drought as a result of climate change.
Recently, the story is however changing because of the border closures that has boosted production rice and some agriculture commodities.
This challenge has brought to the fore the need for farmers to explore modern farming methods to boost food production.
Therefore, the need to explore Genetically Modified Organisms (GMOs) as a viable option had been in the public space.
Some stakeholders in the agricultural sector recently called on the National Biosafety Management Agency (NBMA), the agency that manages GMOs products, to continue to create awareness on their benefits to food production.
The stakeholders, who spoke at a dialogue on GMO foods recently in Abuja, called for labelling of foods that contain GMOs to ensure that people make informed choices.
Mr Babatunde Irukera, the Director General, Federal Competition and Consumer Protection Commission (FCCPC), said there was need to deepen dialogue on the GMO controversy to get a clearer picture of its benefits or otherwise.
According to Irukera, consumers should have absolute information about the choices they make while purchasing either genetically modified or organic foods.
"Our position is pretty simple; that we are looking for the safest possible products for consumers.
"I think there is a disputed science with respect to Genetically Modified Organisms (GMOs), and so we think this is an opportunity to deepen the dialogue and X-ray the controversy so that we can get clearer sense of it.
"At the minimum, we take the position that there should be disclosure, and consumers should have absolute information about the choices they are making.''
Ms Faith Chenemi, the Head, Barns Connect and Co-convener of the dialogue said her organisation had been monitoring the debate around GMO technology and was making efforts to collect evidences and perceptions of the technology.
"Over the years, Barns Connect has followed research, news and debates around Genetically Modified Organisms at both international and local levels. We are aware and are making efforts to collect evidences and perceptions on it.
"As an organisation, we know the controversy on GMO in Nigeria.
"We should consider the realities of our country; from our porous borders to dwindling revenues, inadequate and poor human and social infrastructure to drive high-level research and training on these issues and the pressure from rising poverty and corruption.
"Our thinking, action and recommendation must take cognisance of these realities, else it becomes impossible to make headway with good legitimate support,'' Chenemi said.
The Executive Director, Institute for Agricultural Research (IAR), Prof. Mohammed Ishiyaku, said Nigeria stood to gain N48 billion annually if one million hectares of the newly released Pod Borer Resistant (PBR) cowpea was grown.
It would be recalled that the National Committee on Naming, Registration and Release of Crop Varieties in the country recently met in Ibadan and approved the PBR Cowpea for release to farmers after naming it SAMPEA 20-T.
Ishiyaku said that the newly released variety do not differ in any way from already existing cowpeas (beans) other than the improvements made.
He said both the on-station and on-farm trials demonstrated the superiority of SAMPEA 20-T relative to local recently released cowpea varieties and improved breeding lines tested.
The Acting Director General, National Biotechnology Development Agency (NABDA), Prof. Alex Akpa, said the PBR cowpea would address the demand deficit of about 500,000 tonnes and also improve the national productivity average of 350kg/hectare.
Akpa said that Nigeria was the first country in Sub-Saharan Africa apart from South Africa to develop and release a GM food crop.
"The newly registered SAMPEA 20-T is highly resistant to Maruca vitrata, an insect pest that causes up to 90 per cent yield loss in severe infestation cases.
"The decision to release the variety means that farmers will have access to the seed that will help them significantly reduce the number of chemical spray they currently apply to their crop from six to seven times to only two per cropping season.
"Globally, science and technology are what countries have used to leapfrog poverty, malnutrition, hunger and diseases, Nigeria is not different.
"The Federal Government recognises this hence the establishment of necessary research institutions and regulatory agencies to ensure that the country take maximum advantages of the tools of science and technology for national development,'' Akpa said.
Also speaking, PBR Cowpea Manager, African Agricultural Technology Foundation (AATF), Dr Issoufou Abdourhamane, urged farmers to embrace the new cowpea variety, adding that it had no negative impact on health.
"Cowpea farming will now become attractive even to the younger generation as it has become less cumbersome with the effective management of Maruca,'' he said.
Corroborating this fact, the Food and Agriculture Organisation (FAO) said about 4.02 million people in Nigeria are currently faced with acute food insecurity, calling for immediate response for Nigeria to attain food sufficiency.
The FAO Country Director, Suffyan Koroma, during the presentation of October 2019 CH Analysis' outcome for 16 states and the FCT, said the food security situation report released by the World Food Programme and FAO noted that there had been significant improvement in the food security situation in the country.
"The cadre harmonised analysis of acute food insecurity situations carried out in 17 northern states, indicated that over four million Nigerians would be in the food crisis phase or worse off between October and December," he said.
The FAO country director listed the 17 states to include Jigawa, Kano, Kastina, Kaduna, Bauchi, Benue, Borno, Gombe, Niger, Kebbi, Taraba, Yobe, Zamfara, Adamawa, Plateau and Sokoto as well as the FCT.
The Permanent Secretary, Federal Ministry of Agriculture and Rural Development, Dr Mohammed Umar, said that attaining food and nutrition security remained the cardinal objective of the present administration.
According to him, his ministry remains resolute in supporting initiatives geared towards attaining the mandate.
"The ministry is hopeful that the information articulated from this cycle will remain relevant in forming government and stakeholders' decisions, particularly on the factors driving acute food and nutrition insecurity during the projected period.''
Dr Rose Gidado, the National Coordinator, Open Forum on Agricultural Biotechnology (OFAB) in Nigeria, said agriculture has to be taken as a serious business.
She said that technology was the key to improved seeds and farmers stood to benefit.
She said that agriculture was all about having good harvest and increased yield in order to get profit that would empower farmers.
Gidado also a board member of the NASC said that they came to support the march as they always did in the past to enable farmers have access to improved seeds.
By Bukola Adewumi