The 2017 International Tiger Day was observed on Saturday, July 29. Also called Global Tiger Day, the day is held annually to give worldwide attention to the conservation of tigers.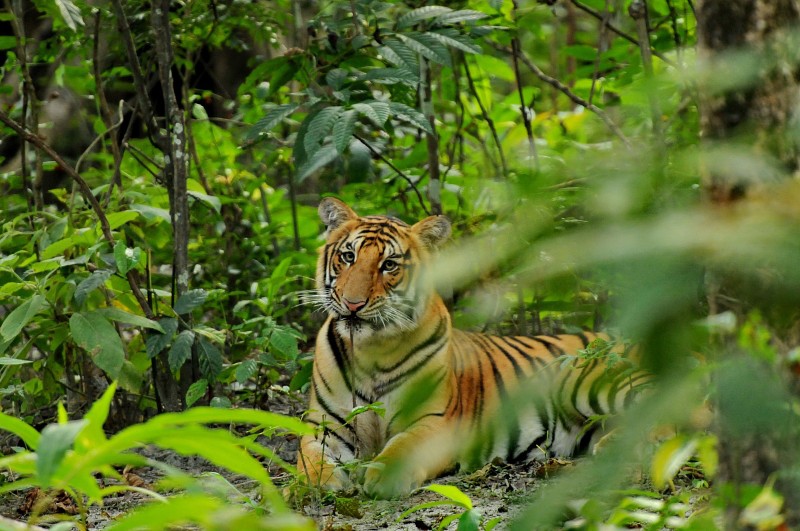 The 2017 Global Tiger Day was celebrated with the theme: "Fresh Ecology for Tigers."
Goal of the day is to promote a global system for protecting the natural habitats of tigers and to raise public awareness and support from tiger preservation issues.
The Global Tiger Day was formed at the Saint Petersburg Tiger Summit in the year 2010 in Russia to protect tigers from going extinct. Back then, it was also declared that the aim will be to double global Tiger population by 2022.
The seventh annual Global Tiger Day was celebrated in various ways around the world. Local events were organised in Bangladesh, Nepal, and India as well as non-tiger-range countries such as England and the United States.
Some celebrities also participated by removing their social media profile photos. The World Wildlife Fund (WWF) continued its promotion of the "Double Tigers" campaign through investing in rangers. Several companies partnered with WWF to help raise awareness.
Tiger is the national animal for India, Bangladesh, Malaysia and South Korea. The population of Tigers are once widely spread across eastern Eurasia, from the Black Sea in the West, to the Indian Ocean in the south. 93% of tiger's historic range has lost over the past 100 years. Only few species are believed to be left on the Earth.
According to conservationists, humans are the most significant predator of tigers.
A sourced said: "People kill tigers for fun and place the skin of tiger in their houses as a decoration. Bengal tiger is the most common subspecies of tiger. Approximately, 80% of the tiger population is found in Bangladesh, Bhutan, Myanmar, Nepal and India, and tigers have been haunted in those countries. The hunting of tiger is considered as a courageous act and trophies being collected as a symbol of valor and prestige.
"In China, person who managed to kill tigers is considered as hero and hailed to the general public. Due to these activities by public the percentage of tigers are decreasing day by day, still some people are killing those species in the name of hunting."