Indications are that the Global Green Growth Week 2016, taking place from 5 to 9 September on Jeju Island, Republic of Korea, is shaping up to be an energetic platform for climate action. Under the theme "Maximising Impact for Inclusive and Sustainable Green Growth," GGGWeek2016 will bring together leading experts from both the public and private sectors to identify practical, innovative solutions to sustainability challenges and strengthen partnerships that deliver growth that is pro-poor, inclusive and environmentally sustainable. It will highlight four thematic priorities of energy, water, land use and green cities that are central to achieving this.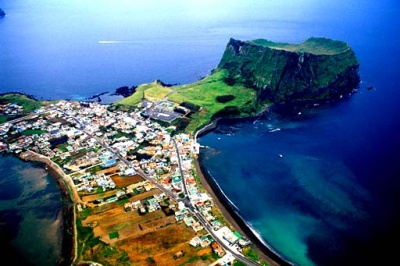 With the landmark Paris Climate Change Agreement clinched, 2016 is a crucial year to turn commitments on climate change and development finance into concrete actions and plans. The sessions throughout the five-day event are designed to maximise progress towards this goal.
Three issues will be given particular attention during the week. First, the Green Growth Knowledge Platform (GGKP), will examine ways to bring benefits to the poor through social inclusion.
Second, the Asia Regional Policy Dialogue will discuss the coal-versus-renewable dilemma in Asia to further enhance our understanding of how we can give renewables an even stronger role.
Third, there will be a discussion on developing countries' capacity needs by zooming in on issues such as bankable projects and the role of financing vehicles.
More than 60 discussion sessions and side events will be held during the week. Highlights include:
The Global Green Growth Summit will address barriers to green growth investments;
A NAMA Market Place session will give experts from four countries – Mongolia, Pakistan, the Philippines and Vietnam – a platform to present their NAMAs to a panel of public donors and private investors.
Country Focus sessions will showcase GGGI's projects around the world, highlighting green growth milestones;
The New Climate Economy and GGGI Africa Partnership Event will identify major opportunities for accelerating inclusive growth while reducing climate risk in low-income countries;
The Inclusive Green Growth PartnershipMeeting will bring together heads of multilateral development banks, UN regional commissions and GGGI to seek ways to increase green investment flows in developing and emerging countries;
Asia Pacific Carbon Forumwill explore policies and finance that can deliver sustainable development as part of countries' Nationally Determined Contributions under the Paris Agreement;
Club de MadridPublic Symposium will gather policymakers, academics, private sector representatives and Club de Madrid members for the 'Democracy in a Sustainable Future' workshop;
World Bank Partnership for Market Readiness will focus on innovative approaches to GHG mitigation using markets and carbon pricing;
Country Focused Sessions will focus on showcasing GGGI's projects on the ground to highlight green investment opportunities; and,
New Climate Economy Africa Initiative Launch will support African Policymakers as they navigate the nexus between economic development and climate change.