Germany has announced that it will make climate action a key focus of the G20 during its Presidency of the group, which runs until 30 November of next year. The highlight of the G20 Presidency will be a leaders' summit on 7 – 8 July 2017 in Hamburg.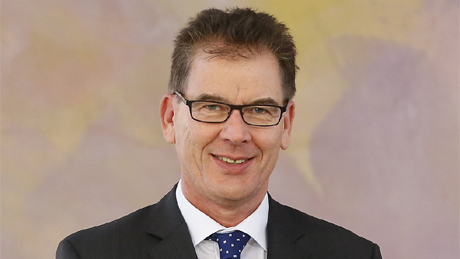 Outlining the priorities of the summit in a policy document, the government wrote: "The impact of increasing climate change presents one of the most significant global challenges and is already leading to high costs and risks around the world. By adopting the Paris Agreement, the international community is taking decisive action against climate change and setting a clear goal, that is, to achieve greenhouse gas neutrality during the course of this century and limit global warming to significantly below 2°C compared to pre-industrial levels, ideally to 1.5°C. Beyond the ratification of the Paris Agreement, the G20 wishes to make headway on ambitious implementation and to support third countries in doing so.
"Such an approach can strengthen technological innovation and employment in future-oriented industries, if the G20 provides long-term direction and certainty through common framework conditions for the economy. To this end, the G20 also wishes to link climate and energy policy more closely and, with the aim of ensuring a reliable investment climate, to intensify activities, and contribute to a better management of climate risks. A secure, economically efficient and greenhouse gas neutral energy supply accessible to everyone is a fundamental prerequisite for economic growth and prosperity, and one of the main priorities of the G20. The aim of discussions in the G20 is to foster appropriate political frameworks, financing instruments, and economic incentives for investments in climate-resilient infrastructure and to boost technological innovations."
The German government has also announced that, during its Presidency of the G20, it will work closely with the World Bank to tackle the effects of climate change.
German Development Minister Gerd Müller and World Bank President Jim Yong Kim have signed a corresponding agreement, with Germany pledging to contribute 105 million euros to World Bank climate programmes.
"Climate change creates poverty. People in developing countries are those most affected by climate change, and are also those who have the least control over it," Müller said after meeting with Yong Kim.
"We must protect developing countries together, through insurance against droughts and flooding, through investments in the vital preservation of forests. Climate change is also an opportunity, especially in the developing countries: renewable energies create jobs and are good for human health," Müller added, even as he called for an end to investments in obsolete and climate-damaging technologies.
"The World Bank must also focus all of its work on climate and sustainability targets," he said.
Germany's Areas of Cooperation on Climate with the World Bank
Implementation of the global climate agreement
The new global NDC (Nationally Determined Contributions) Partnership supports developing countries in the implementation of their climate protection contributions to the Paris agreement. More than 40 developing countries, industrialised countries and international organisations work together within this framework. The partnership will be the driving force behind tailor-made climate solutions in developing countries.
Climate risk insurance for the poorest
The climate risk insurance initiative InsuResilience provides solutions for countries affected by climate change. For example, it helps Small Island states cope with the consequences of increasing tropical storms and helps to better prevent droughts in Africa and to limit harm to humans and cattle. By 2020, 400 million people should have additional insurance against climate risks.
Sustainable use of forests
The World Bank's Forest Carbon Partnership Facility rewards countries for successes in forest protection. Sustainable use and active preservation of forests create jobs and income. An estimated 1.6 billion people worldwide live from forests.